The most important event dedicated to artisanal Italian gelato is back in America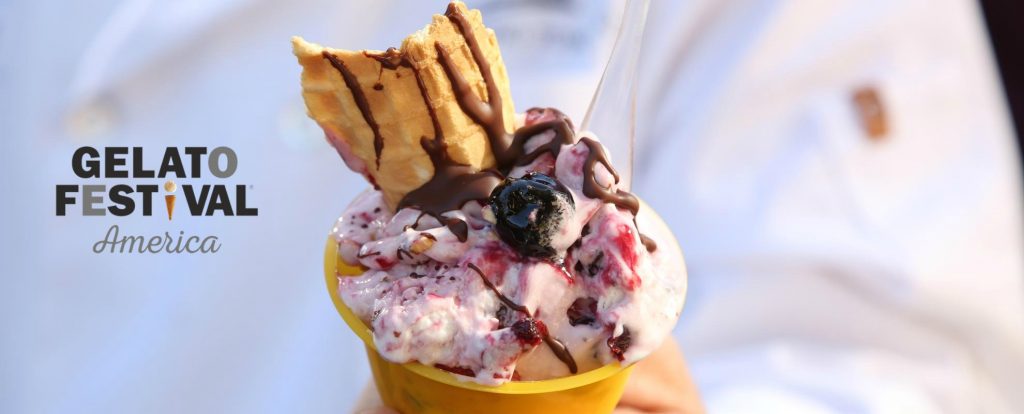 The Gelato Festival America is returning for a second summer of competition in 2018. The mission of Gelato Festival is to spread the culture of artisan Italian gelato, originally born in Florence, Italy.
"After the huge success all over Europe, and our first edition of the Gelato Festival in the USA in 2017, we realize that Americans really do love gelato — maybe even more than ice cream," expressed Daniele Palazzoni, General Manager of Gelato Festival America. "It is our goal to make certain that every American gets to taste what real Italian gelato is like and to spread the culture of artisan Italian gelato throughout the world's largest consumer market for frozen desserts, focusing on the higher quality of this product compared to all others."
The highly anticipated event will feature classes, fun activities, presentations, and performances – as well as plenty of opportunities to enjoy delicious Italian gelato. Originally hailing from Europe, the festival is embarking on a country-wide tour with stops in several major cities between August and October.
The Gelato Festival, organized in collaboration with strategic partners Carpigiani (world leader in the production of gelato machines) and Sigep – Italian Exhibition Group (international leading exhibition of gelato, artisan confectionery, coffee and bakery for the foodservice channel), is a major effort that has spanned years of competition and education within the food and gelato industry. Following the success of last year's first Gelato Festival America, this year the Festival will tour eight cities in the US, with the winning gelato chefs from each city eventually competing in a grand finale and ultimately in the Gelato Festival World Master Finals in 2021.
Each ticket— sold at $30 for adults, $25 for seniors (65+), $25 for kids (3 to 12 years old), and free for children under two years old—offers full access to Gelato Festival America at selected location for one day.
For further information, visit: www.gelatofestivalamerica.com
In 2018, Gelato Festival America will be held in the following cities:
Jersey City, NJ (August 11-12, 2018)
Boulder, CO (August 18-19, 2018)
Chicago, IL (August 25-26, 2018)
Washington DC (September 8- 9, 2018)
Los Angeles-Malibu, CA (September 22-23, 2018)
Dallas, TX (September 29-30, 2018)
Scottsdale, AZ (October 20-21, 2018)
Tucson, AZ (October 27-28, 2018)