Alessandra Gambini credits her Nonna for what she's learned
Everyone knows food is essential for life…not only for living a healthy life, but for the better enjoyment of it.  One thing we love doing at Italia Living, is to share exceptional food blogs we've found.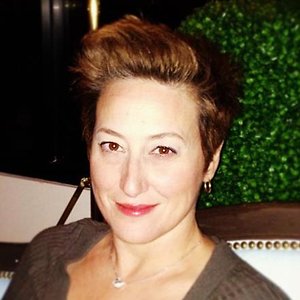 Alessandra Gambini is a wife, mom and food blogger. 100% Italian, born and raised in Milan, Alessandra now lives with her dear husband and adorable daughter in Beverly Hills, California…and simply loves to cook and share her love of it!  On her blog: Bread, Love and Dreams breadloveanddreams.com, Alessandra shares not only Italian recipes and food thoughts, but some of her favorites from other cultures as well.
Alessandra has started a video recipes project called "A World of Sweets", traditional sweet recipes from each and every country of the world, and can be viewed at: vimeo.com/breadloveanddreams.  Episode # 1 can be seen below: TIRAMISU' (How to make the Authentic Italian Tiramisu)
She is also working on her first cookbook, to celebrate her incredibly talented Grandmother (she's 87 years old and still cooks amazingly). Alessandra credits her Nonna in teaching her how to cook and LOVE food.
A World Of Sweets: Episode #1: Tiramisu (ITALY) from BreadLoveAndDreams on Vimeo.