Since 1933, illy has brought pleasure to lovers of fine quality with the best coffee nature can offer. This commitment and their constant quest for perfection come together in espressamente illy, welcoming the whole world to the authentic Italian café.
Espressamente illy is illycaffè's boutique café concept, born with the aim of welcoming the whole world to the authentic Italian café experience. Drawing from illycaffè's renowned passion for excellence, and from its constant quest for perfection, the espressamente illy stores match the quality of illy's espresso in all its incarnations with a light, high quality, typically italian food offering.
All illy products find their space inside a distinctive setting, reinventing the italian café tradition through an innovative, yet warm and cozy design.
Espressamente illy has more than 200 stores in 34 countries worldwide.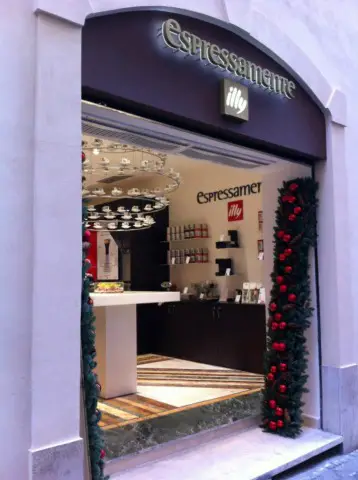 Now, espressamente illy opens in the heart of Rome, at the ground floor of Hotel Nazionale and right in front of the Italian's Parliament, the first Boutique Café in Italy.
You will find a wide choice of special coffee recipes together with a premium food experience, including a selection of gourmet desserts by the pastry chef Luigi Biasetto. All the illy branded merchandise, coffee machines and the exclusive availability of some re-edited illy Art collection cups makes the new store the best place where to enjoy the illy experience in downtown.
Visit espressamente illy for more information and locations worldwide.