17 November 2010 –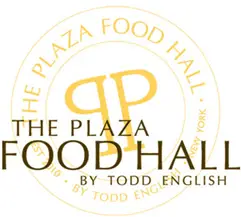 On Thursday, November 18th Celebrity Chef Todd English will host a holiday-themed cooking demonstration at The Plaza Food Hall in the Concourse level of the Plaza Hotel in New York. The event will run from 5:00 pm to 7:00 pm
The cooking demonstration and tasting called "Happy Holiday Hors d'Oeuvres", will be free and open to the public. English will teach guests how to make festive appetizers for easy, elegant holiday entertaining – including Lobster Popovers, Plaza Food Hall Prime Rib Sliders and Chestnut Soup with Nantucket Bay Scallops.
A departure from the usual cocktail fare, these appetizers are unique and delicious while easy to make. Guests will have the opportunity to sample the hors d'oeuvres and take away recipes so that they may try their hand at making them at home.
The Plaza Food Hall will also launch a Happy Hour on November 18. The Happy Hour, which will take place every Monday through Friday, will feature special offerings such as draft beer for $5, Valdo Prosecco for $6, a weekly selection of red and white house wine for $7 a glass and a featured/holiday cocktail for $7. The Happy Hour menu will include chef's choice offerings of $2 oysters as well as two sliders and a draft beer for $12.
The Plaza Food Hall by Todd English is located in the Concourse level of The Plaza Hotel at 1 West 59th Street in Manhattan. A European-inspired specialty food hall, it offers the finest fresh, prepared and gourmet foods set in a stylish and convenient atmosphere. The 5,400 square foot, 80-seat space offers dine-in and take-away options from more than eight culinary stations, providing high-quality, affordable options to residents, guests, shoppers and visitors to the city alike. Guests can also purchase a variety of merchandise throughout the Food Hall, from fresh flowers and a range of international specialty foods to cookware and home goods.
While you are at the The Plaza Food Hall, be sure to do some pre-holiday shopping, as they are offering a 10% retail discount on all branded merchandise.
The Plaza Food Hall is open Sunday through Thursdays from 11:00 am to 10:00 pm and on Friday and Saturdays from 11:00 am to 11:00 pm.
---