A great reason to visit the Beverly Hills boutique and purchase from the Tod's Sartorial Collection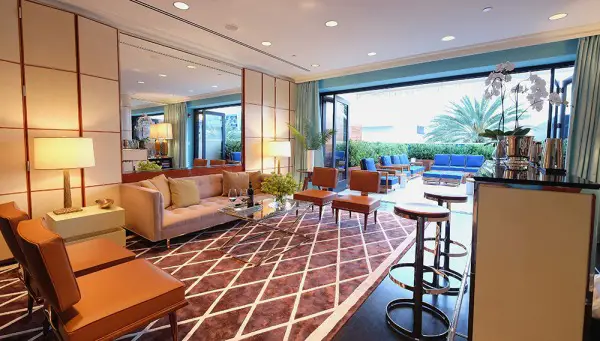 Aside from its signature ultra-comfortable driving shoes and handmade leather goods, Tod's is giving men another reason to visit its Beverly Hills boutique with the J.P. Club, a men's lounge on the top floor. Named for J.P. Tod, the company's original name from the late 1970s, the Beverly Hills J.P. Club is the brand's first in the United States.
First unveiled at the Tod's flagship store in Milan last summer, the J.P. Club is designed to provide a luxurious space where clients can create bespoke items from the new Sartorial Collection while enjoying cocktails, rare wines, and whisky blends. At the club, clients can choose from five different leathers and customize a new pair of shoes, briefcase, or travel bag (items range in price from $1,300 to $1,800), and have the pieces monogrammed.
Once a client makes a purchase from the Sartorial Collection, he becomes a member of the J.P. Club and is granted access to J.P. Clubs and specially designed spaces around the globe that house Tod's Sartorial Collection. The J.P. Club lounge and terrace is situated on the rooftop of the Tod's store in Beverly Hills store.