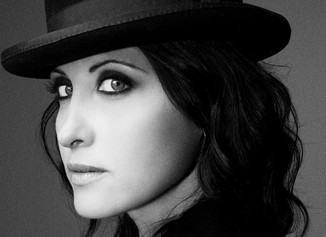 FEBRUARY 2013 – Italian luxury goods company Tod's has hired former Gucci and Valentino designer Alessandra Facchinetti as Creative Director in a move aimed at boosting the brand's worldwide appeal.
"Alessandra Facchinetti is a very talented woman. Her passion for detail and her dedication to the research of materials and manufacturing make her perfect for our brand, which has always been very attentive to quality and Made in Italy," Tod's Chairman and Chief Executive Diego Della Valle said.
Alessandra Facchinetti added: "As an Italian designer, I feel very honored to take up such an important role for a brand that – with the highest quality and refinement – helps to keep up the prestige of Made in Italy in the world."
Facchinetti will oversee the company's womenswear line, and her first collection will be presented during the Milan fashion week in September.
She debuted as designer of Prada's edgy brand MiuMiu in 1994, and made her name as creative head at Gucci, Moncler and Valentino. It will be interesting to see what she brings to Tod's, as they work to expand their international footprint after suffering from lower sales in Italy during the recession.
Tod's reported 2012 sales of 963 million euros in 2012, up 7.8 percent, helped by a good performance in China. Yet, apparel only accounts for around 9 percent of the group's sales – as they are famous for leather shoes and bags.