GARMANY of Red Bank New Jersey, offers so much more than just impeccable prestigious fashions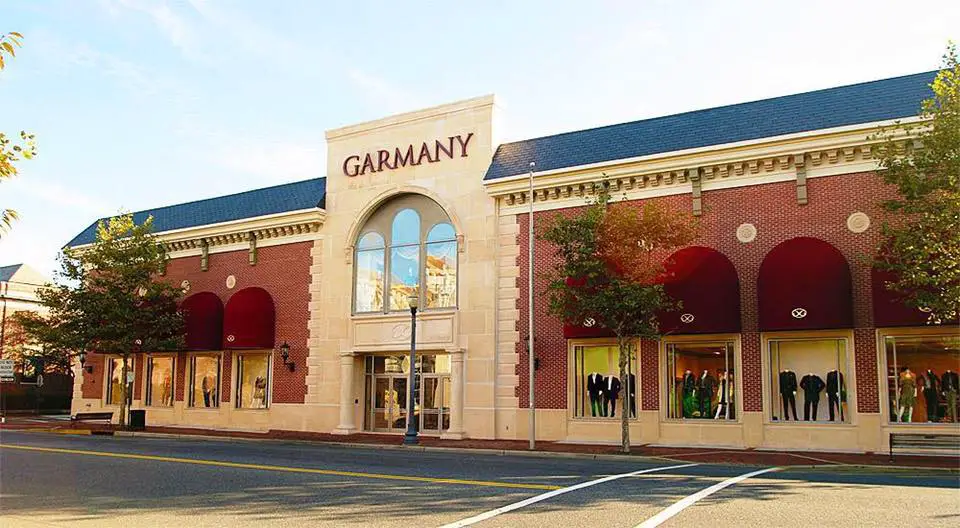 Say Milan and most people will immediately think of impeccable fashion. After all, elegance is Italian, and yes there are other countries besides Italy that have contributed highly to the fashion industry, but most look to Italy to mimic.
As you know here on Italia Living, we feature and showcase only the highest quality of Italian merchandise and services to our website visitors, of which we have a high regard for and have personally experienced or can honestly recommend. So, I found the need to bring to your attention THE ultimate shopping experience and fashion gem of New Jersey for men and women… GARMANY in Red Bank, NJ.
Now I know many of you reading this or frequenting our website, are not close to New Jersey or even in the United States for that matter, but if you are ever in the area of central NJ even within a couple of hours… it is worth your time to make a visit to GARMANY. They are less than an hour from New York City. You can very easily make an enjoyable day of it in Red Bank, NJ with all the wonderful stores, boutiques, restaurants and shows in this chic and hip town. Plus, right next to GARMANY is Tiffany & Co. in their newest 6000 square foot location. And you have to credit Larry Garmany for that too.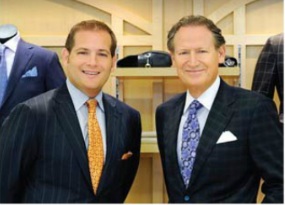 Owned and operated by Laureano "Larry" Garmany and son Johnell, GARMANY is 40,000 square feet of prestige shopping experience. I say experience because GARMANY is not just a premier destination store known for high-end, famous-name designer men's and women's fashions like Brioni, Armani, Dolce & Gabbana, Escada, Hugo Boss, Zegna, and Prada to name a few. GARMANY prides itself on it's impeccable reputation for a level of service that exceeds about any retailer in the fashion industry or in my feeling… any retail industry, and that is what makes them unique.
What is the whole GARMANY experience? GARMANY supplies their loyal customers with the top fashions mostly from but not limited to Italy and France, including formalwear, casual wear, outerwear, footwear, hats, sunglasses, fragrances, and accessories. They offer a lounge and bar serving cappuccino, espresso, cold and alcholic beverages to consumers while they shop, a movie theater to occupy your young one's while you browse, made-to-measure service, an on-site tailor shop, shopping by appointment, private shopping services… and a high level of expertise. And their magazine simply enititeld GARMANY, is a GQ of sorts publication that compliments their establishment wonderfully. With articles and insights from top designers and Larry and Johnell Garmany themselves.
Let me give you a bit of my personal experience with GARMANY. Many years ago and about just out of high school, I worked as a clothing consultant there, when they were in a MUCH smaller location just down the street a bit from where they currently are. I was hired by Larry Garmany, and his teachings and training I will never forget. While at the time, I believe I was a bit too young and immature to actually value and apply his knowledge… I do remember it, value it, and apply it now… several years later and older. Leaving there was a mistake at the time I look back on, although am happy with where I am at now and what I had learned from the experience. I had worked in the Macy's men's department before I started at GARMANY and figured what could be that different? The first thing Larry Garmany told me was forget your past experience… there you were only a cashier. I quickly learned what he meant as I started immediately being trained in service instead of sales.
The clothing in GARMANY that lined the store fixtures were the essence of top fashion and could for the most part sell themselves. Yes, you needed to be a little fashion-wise and know your product, but the importance was always service, service, service. That is what has brought GARMANY to where they are today, and with very limited competition. I am hard pressed to think of or find any other retailer of this size, with this quality and selection of merchandise, that can still offer up personal service like they do.
So don't feel intimidated by coming into this high-end retail establishment to browse, they encourage and welcome it. With GARMANY, I doubt they have to worry about competition, as there is not much if any to compare to.
Visit them online at: www.Garmany.com
121 Broad Street, Red Bank, New Jersey 07701 | 732.576.8500
---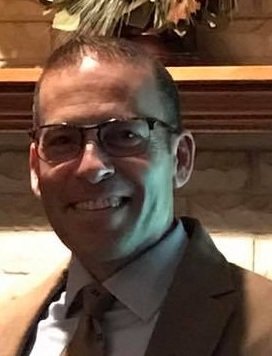 By, Richard J Michelli
Italia Living Founder / Director / Contributing Writer