Italian luxury menswear brand Stefano Ricci's first foray into horology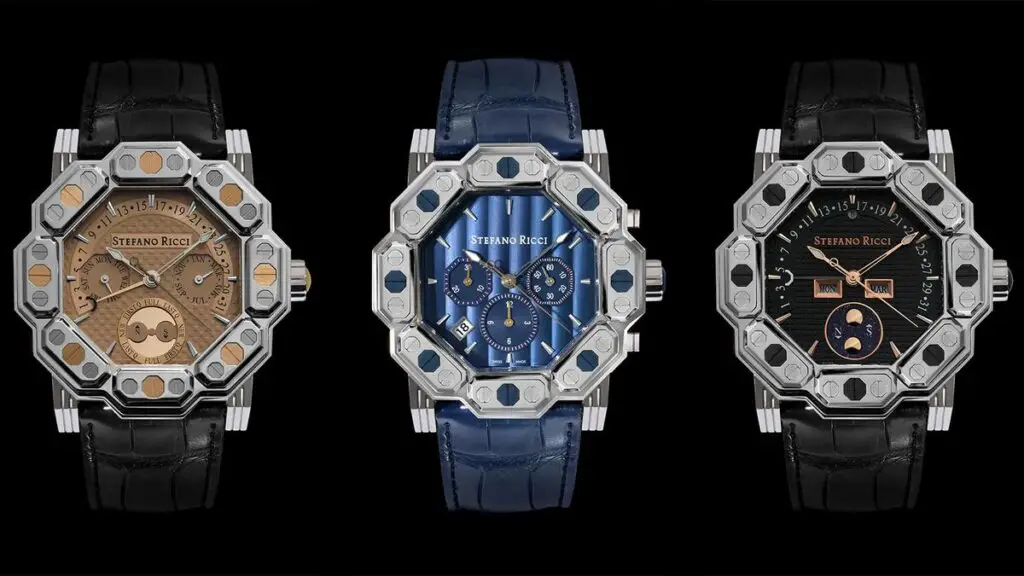 Luxury Italian fashion brand, Stefano Ricci, has launched its first ever collection of watches called Octagon. The limited-edition collection comprises of three models consisting of a Perpetual Calendar, an Annual Calendar and a Chronograph all set within an octagonal bezel.
There are only 10 of each model available, with the same run of each in a Diamond Lux Limited Edition. This first trio of watches marks the brand's foray into Haute horology after establishing itself a worldwide famed reputation in the area of fine Florentine tailoring.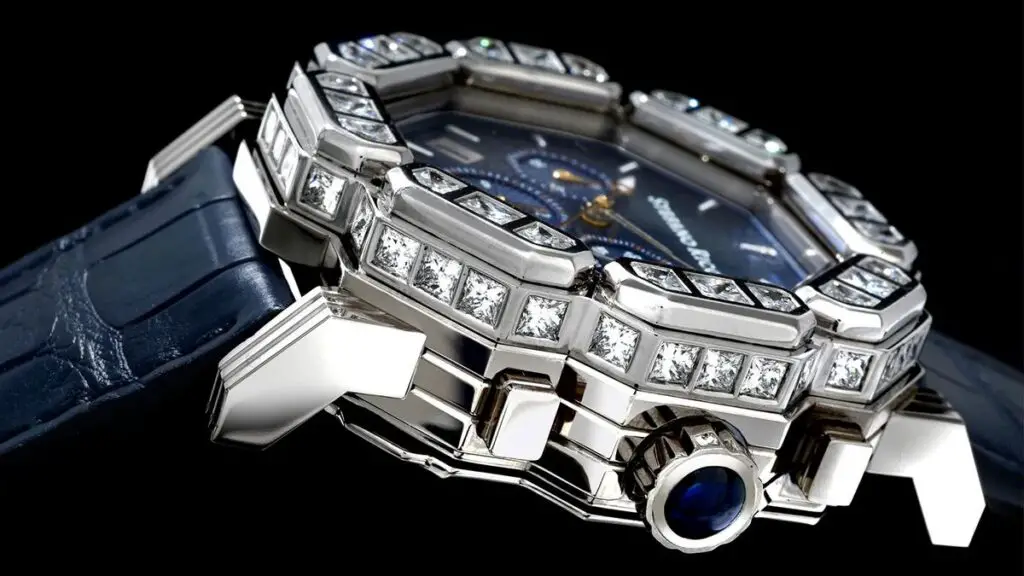 The collection goes without saying, is heavily inspired by the city of Florence. Ricci says, "Florence, the city where I was born, has always been an inspiration for me. Its geometry, architecture, and art convey a sense of incorruptible balance in the face of time". This influence is seen in the octagonal geometry found in the architecture of Stefano Ricci's hometown, Florence, including the Baptistery, Brunelleschi's rotunda, and the Cathedral of Santa Maria del Fiore.
The octagonal case of all three models is made from white gold, measuring 45.5 mm in diameter and 14.8 mm in thickness, perfectly complemented with a blue crocodile for the chronograph and black crocodiles for the perpetual and annual calendars.
There are 60 limited-edition numbered models, with each version limited to just 10 pieces of the chronograph, an annual calendar, and a perpetual calendar, with a further 10 available in diamond editions. On the 10 Diamond Lux Limited Edition, Perpetual Calendar watches, the engravings are different animals in nature. The bezels are set with carefully selected princess cut diamonds amounting to 8.25 carats. A hunter-style hinged case back topped with one-of-a-kind engravings in the style of antique English hunting guns, created by hand in Northern Italy, is common to all models.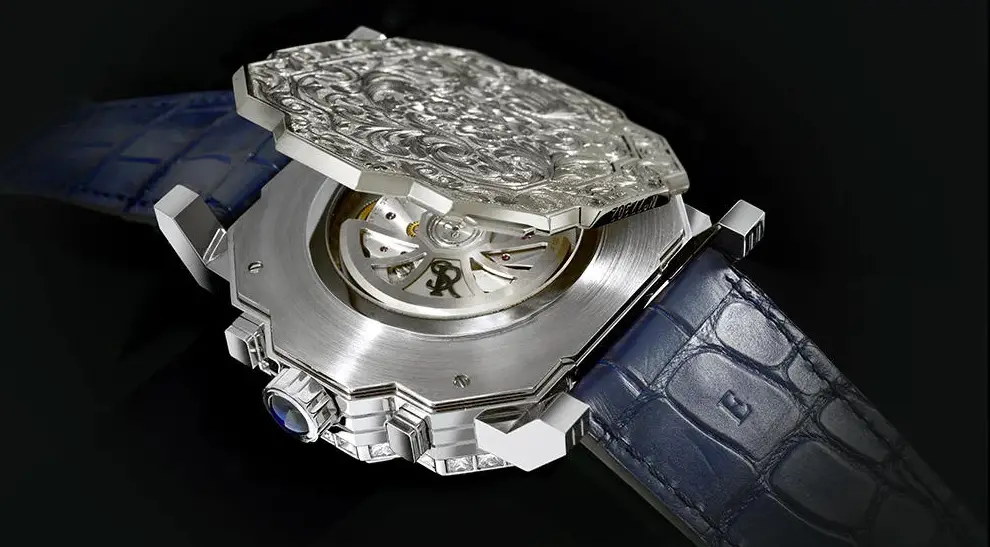 Stefano Ricci's Octagon timepieces are priced between $120,000 and $220,000. With the hefty price-tag comes exceptional service. Purchasers of these exclusive watches will have access to the Stefano Ricci after-service care. Thus, should a problem arise, a representative will come to the owner to collect the watch (regardless of location), take it for repairs and have it returned with an extended warranty.
More info on Stefano Ricci Octagon watches at stefanoricci.com