Every dog deserves a good home. Looking sharp is icing on the cake. The vision of Pantofola is achieving both.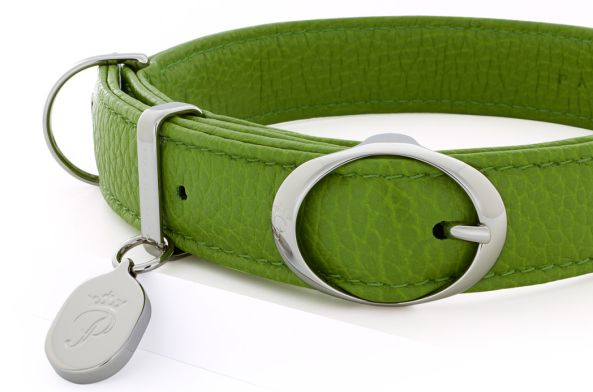 Erica Preo has a favorite saying…'Dogs Make Everything Better'. They seem to love nothing more than to be included in everything you do, and if you are having a bad day…they can quite easily bring a smile to your face and enrich your life.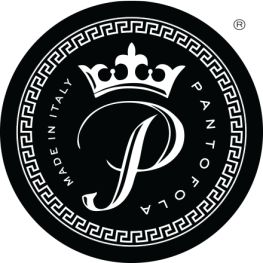 Erica is CEO & Creative Director of Pantofola, pure luxury Italian goods for dogs. As a designer, she combined those skills with her passion for dogs and fine Italian leather craftsmanship to create a very unique luxury brand.
Her business brand name was inspired by a stray dog she saved. In Italian, the word "pantofola" means slipper. It was also the nickname given to Erica's dog.
Her goal was to create beautiful products made only in Italy for dogs of all sizes—including the often ignored large dogs—that people will love. The bigger picture is two-fold: raise awareness and broaden public acceptance of adopting from shelters to save lives, and to donate a portion of profits to rescue organizations worldwide.
Erica's first visit to Italy was a business trip for her former employer, to a small beach town on the Adriatic called Pesaro. From her balcony each morning Erica watched the perfectly aligned umbrellas and lounges on the beach below being set up for the day. A day by the sea, the relaxed carefree attitude, the color palette and combinations — these were the intangible souvenirs of time spent in Pesaro that inspired Erica to create the Collezione Lido collection of Pantofola.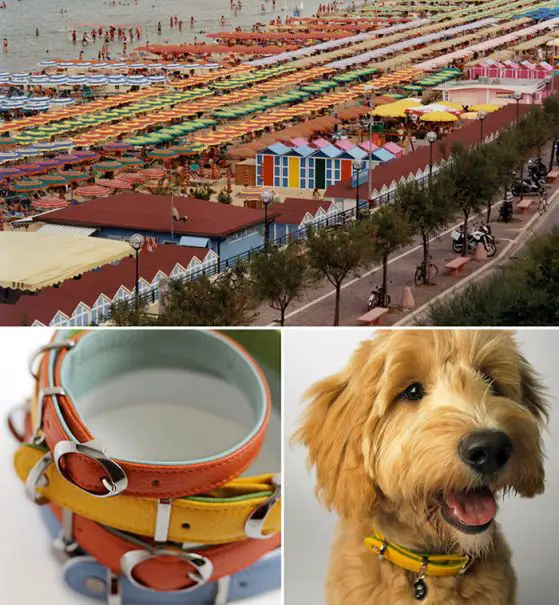 Based in the United States, Pantofola's luxury goods are manufactured entirely in Italy. The world cherishes Italian leather goods, but sadly very few are still made there from start to finish. Historically, small family-owned factories in Italy produced the world's best and most sought after luxury leather goods, and Pantofola has a strong commitment to honoring this tradition of excellence. This is evident in the high quality of product they offer.
We have found that the word "luxury" is very overused when it comes to dog accessories — often really just signaling a "luxury" price. Pantofola is above and beyond the rest. They are committed to offering a total made in Italy product with fine Italian leather and created with time honored Italian craftsmanship.
What differentiates Pantofola first from other dog accessory brands in the luxury category, is everything is 100% made in Italy and their goods are truly made to the highest standards. All components and manufacturing are in Italy, near Milan, using smaller family operated factories, and made in small batches. Pantofola accessories feature a sleek, modern design and incorporate solid brass custom hardware.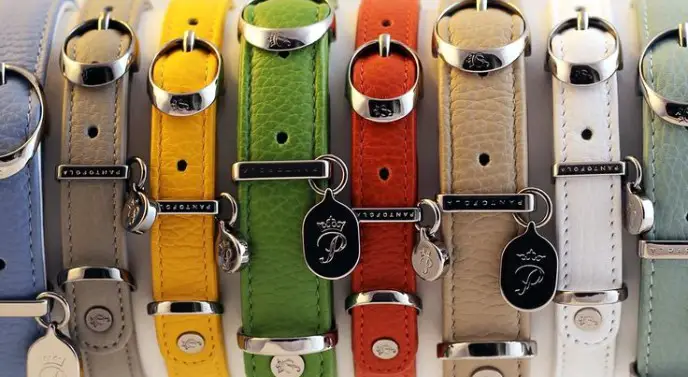 Pantofola launched with their signature collars and matching leads will be available in time for the holidays.
Future plans for the luxury brand include offering bespoke service with options such as use of other leathers, sterling silver hardware, and precious stones with production in Valenza, Italy; and well-considered accessories for dog owners including totes.
Pantofola will be adding sizes for even larger dogs in the near future because this range is often overlooked. Currently they max out at 19-inch neck sizes, which is fairly large, but there are of course bigger pups that need style too!
So if bringing a unique sense of style to your dog's look is your desire, along with supporting Italian craftsmen, plus the added benefit of helping in the much needed dog rescue effort worldwide — then Pantofola is the luxury brand for you and your dog.
To learn more about Pantofola and order, visit:  www.pantofola-mia.com