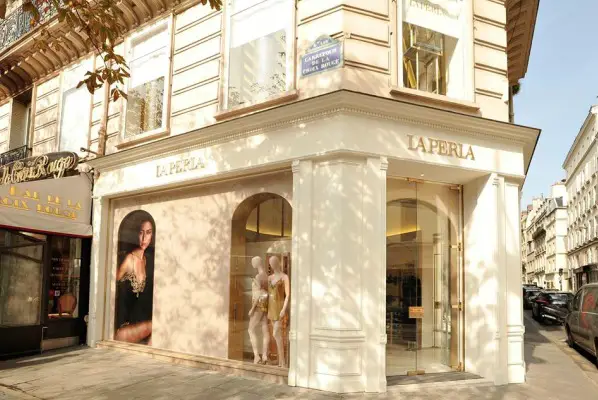 Italian lingerie house La Perla, opened its new store this month in Paris on Rue Grenelle in the chic district of Rive Gauche.
The new store which is spread over three floors was designed by Roberto Baciocchi and reflects the latest retail design concept of the brand. The new La Perla store features all lines of the house, including ready to wear, lingerie and swimwear. The new store also includes the high-end three collections which can be personalized: the Maison Gold Edition, Filigrane Collection and the Cristallo Nero Collection.
La Perla is offering made-to-measure services at select stores to give consumers a bespoke experience. The service will be offered exclusively at the boutiques that have been redesigned by architect Roberto Baciocci to reflect a new retail concept for the brand.
By incorporating this service, it highlights that the brand is innovating and incorporating their clientele's interests as well as providing a limited service exclusive to specific locations which essentially turns them into 'must see' destination spots.
Since 2013, La Perla has embarked on an ample global retail expansion and luxury re-positioning strategy under its new owner, Italian entrepreneur Silvio Scaglia.
La Perla "Paris" :60 from Mark Raker on Vimeo.