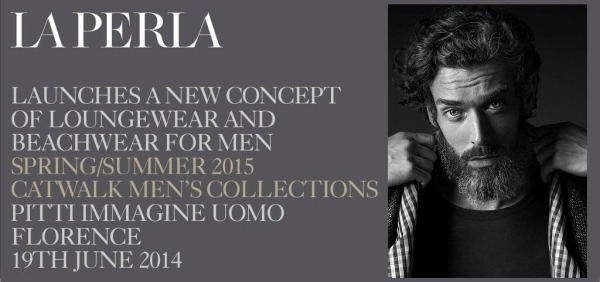 La Perla may be known for their lacy underpinnings and sleek swimsuits for women, but men are getting their fix of the brand as well. Italian luxury lingerie label, La Perla is preparing to relaunch its menswear line at the upcoming trade fair Pitti Uomo, in Florence on June 19th, ahead of the opening of its first standalone menswear store on Mount Street in Mayfair, London, scheduled to open May 2015.
The new concept for La Perla's men's lounge wear and beach wear will be showcased alongside its Spring/Summer 2015 collection during a runway show on Thursday, June 19 at the trade fairs 86th edition.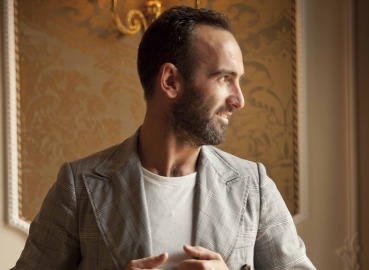 Emiliano Rinaldi, the company's Tuscan-born creative director, has been given the task of completing this project. Rinaldi released that the collection is "inspired by the submarine world." The designs featured within this line will have a lounge wear feel, but will also include beachwear.
In the past, La Perla has designed mostly fine t-shirts and underwear for men and "hasn't ever been reminiscent of sportswear," says Suzy Biszant, La Perla's CEO of North America.
Another defining characteristic of this new line will be the use of fabrics and details borrowed from feminine lingerie, such as silk jacquard or tassels, but with a masculine twist.
La Perla says that the new collection will include robes, kimonos, long jackets, pajama bottoms, shorts, and cashmere T-shirts.
There will be a runway collection and a main collection that will be reaching La Perla boutiques Spring 2015.
A men's collection has basically always been a part of the brand. When La Perla was developed in Italy through the original owners, they branched it out to include a number of different categories: they had men's, jeans, and a full ready-to-wear collection. The new La Perla men's collection is in an effort to relaunch and expand that division.
Menswear currently makes up 10% of La Perla's total sales, but it aims to increase this to 30% in the next three years.