The beauty of Venice surrounds the beauty of Intimissimi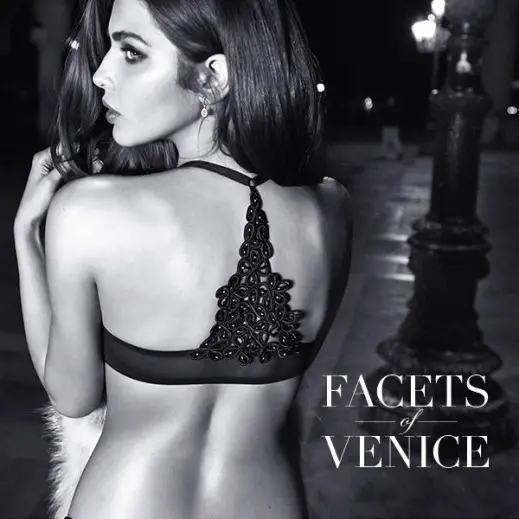 There's nothing sexier than lingerie, and Intimissimi's Autumn/Winter 2013/14 collection is dainty and sophisticated, bringing the label to new heights. This collection features a seductive mélange of silk and see-through lace with exquisite embroidery.
Tamara Lazic, the beautiful 5.9 inches tall Serbian model, is the new face of famous Italian innerwear specialist Intimissimi's Autumn/Winter 2013-14 collection.
Based in shades of black, white, emerald green, blue, red and lilac, the collection includes bras, briefs, babydoll dresses, cotton pyjamas and lacy nightwear.
As for the photoshoot…Venice. The international emblem of sensuality and charm in any season of the year. A perfect city symbolizing beauty past and present…a precious city as elegant as the luxurious creations of Intimissimi, and as beautiful as the women who wear them.