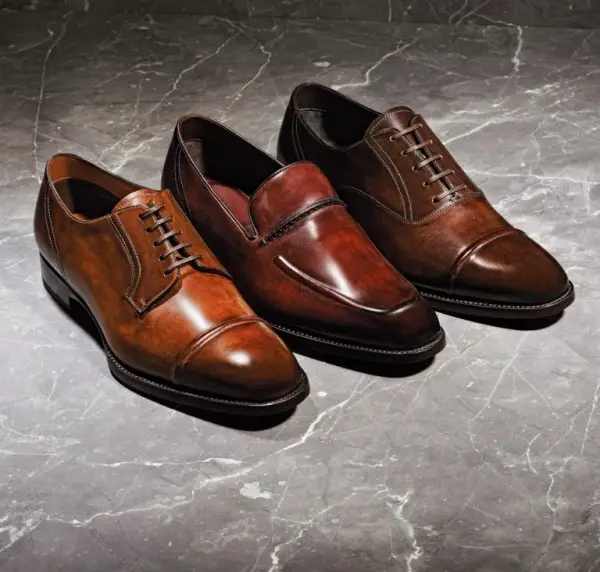 Roman luxury label Brioni has unveiled an exclusive new collection of men's footwear.
As part of creative director Brendan Mullane's ongoing rejuvenation of the Italian luxury menswear specialists, Brioni has unveiled a new line of exclusive hand-crafted footwear in three classic styles: a smart Oxford, a sturdy Derby and a more relaxed Loafer.
The hand-decorated shoes (which are also hand-numbered) come in a choice of ebony, natural leather and burgundy colors, and the soles are Goodyear welted for easy replacement.
Another innovation is an anti-shock layer that memorizes the shape of the foot, designed to help make the shoes extra comfortable. The shoes come with a selection of Brioni shoe care accessories and their own shoe trees to maintain their shape.