Enjoying being a concierge of fashion, food and more on Amalfi Coast

Much has happened since my last article for Italia Living. Living life in the Lemon Groves has been extra adventurous this past summer. I moved to Positano. I began a new career. And so the story continues.
Positano seems to be the ideal place for a transplanted New Yorker to choose to live on the Amalfi Coast. The fashion is on a whole other level than the rest of the surrounding villages- Fendi, Prada and Dolce & Gabbana, among others, are displayed in every store window…not to mention the fine linens and hand made leather sandals, bags, etc.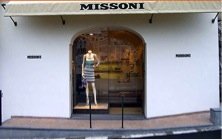 I find myself wandering through the streets alone with the shoes, bags and clothes as my company. My first friend since moving here was the store clerk at Missoni. Dangerous.
Positano, however, is a town full of cobblestone staircases because it rests on a mountainside. It is absolutely the most beautiful sight when seen from the sea. It takes my breath away. Needless to say, my thighs and butt are quickly getting whipped into shape with the 200 steps that I have to climb every day to get home. With this in mind, I kissed my 4 inch heels goodbye for the time being and have resorted to wearing my canvas, nautical inspired Toms everywhere I go. I'm a little nervous to see how the streets, staircases and narrow passageways handle the first rainfall.
After spending so much time between America and Italy, I have become known throughout friends in both countries as the "go to" person when planning a trip. I know all of the best things to do in both places- where and how to save the most money, places well worth visiting on and off the beaten path, what to eat, drink and where to sleep.
This year the Amalfi Coast seems to have been bombarded with New Yorkers, all flocking to grab a little piece of paradise. I have metamorphosed into the concierge of the area and I wear the hat proudly because when you love a place as much as I love the coast, you want to share only the best things with the people who are visiting. With that said, even if you are a reader of my column and I don't know you personally, my email inbox is always open.
Ciao for now!
Valeria
---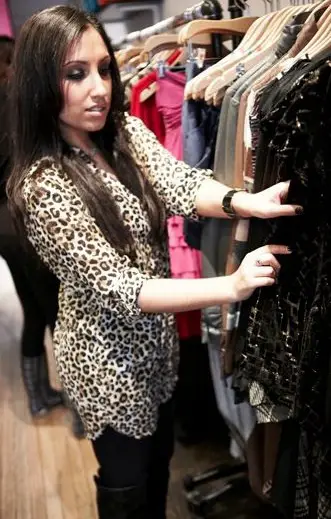 Valeria Carrano is Fashion Director & Contributing Columnist for Italia Living.
To learn more about her, visit our About Us page.