Italian retailer opens first U.S. location in Seaport District NYC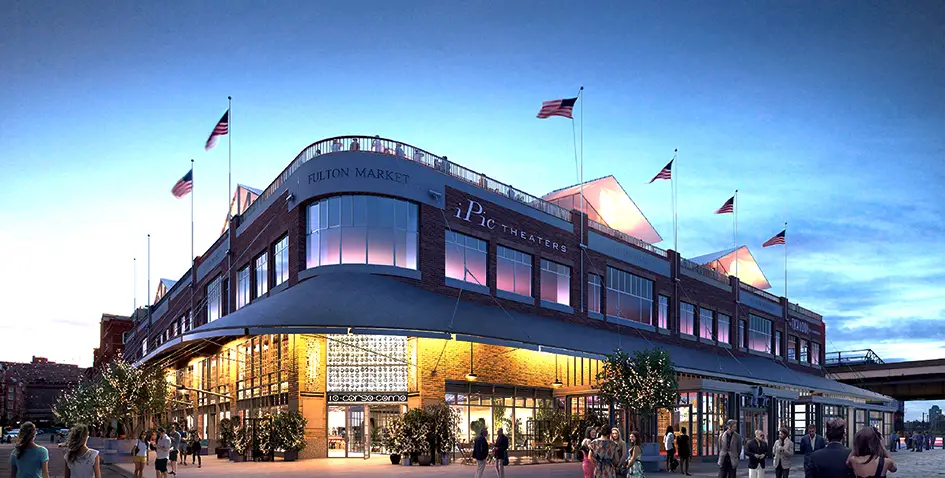 Earlier this month, Italian concept retailer 10 Corso Como opened its only U.S. location at New York's historic and renovated Seaport District on September 6. As the area continues to reinvent itself into a cultural, culinary and entertainment hub, the launch kicked off New York Fashion Week with art, music, fashion, design, cuisine and culture.
The 28,000-square-foot space features an Italian café and restaurant, fashion, design objects, books, a photography gallery and garden. There are currently ten 10 Corso Como locations which include Milan, Seoul, Shanghai and Beijing.
10 Corso Como was founded in Milan in 1991 by former fashion editor and publisher Carla Sozzani, who created a "virtual 3D magazine" with her curated mix of cultural mediums in a single place.
"I am very excited to introduce 10 Corso Como to New York. Almost 30 years after we opened in Milan, to be a part of such an inspiring resurgence in one of the city's oldest artistic and commercial neighborhoods is a dream," said Ms. Sozzani, founder of 10 Corso Como.
The building used to house the historic and lively Fulton Fish Market, where chefs and seafood distributors came at dawn to get their fish. Now, designer goods and luxury shoppers will fill the space. It's all part of the Seaport District's reinvention, which is aiming to draw locals, not just tourists.
Promoting its philosophy of "slow shopping", 10 Corso Como's new location takes up the first floor of the Fulton Market Building. It features the work of American artist Kris Ruhs, who created the signature look of all locations.
"I am incredibly excited to be part of such an iconic brand and to bring this truly unique concept to New York," said Averyl Oates, Managing Director of 10 Corso Como New York. "I have always admired 10 Corso Como's commitment to authenticity and quality across fashion, food and art. I am thrilled to have the opportunity to interpret this heritage in a manner that will resonate with and be relevant to New Yorkers."
10 Corso Como joins the array of new offerings across food, entertainment, fashion and culture being curated by The Howard Hughes Corporation at the Seaport District.
For more info on the NYC location, visit:  www.10corsocomo.nyc