by Vanessa Alfano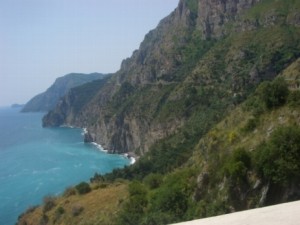 The Amalfi coast is one of the most dramatic and beautiful coastlines I have ever encountered. Windy roads cut out of the edges of steep cliffs take you between wonderful seaside villages, and beautiful views of the turquoise Mediterranean lie below. Towns stack up against mountainsides, and the occasional house will stick out over the sea, clinging to the cliff it was built into. Driving can be a bit treacherous on the narrow roads, but the gorgeous vistas, breathtaking scenery, and great seaside towns are well worth it.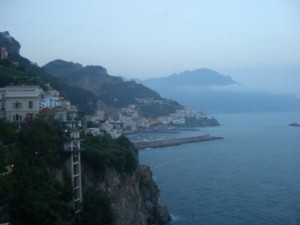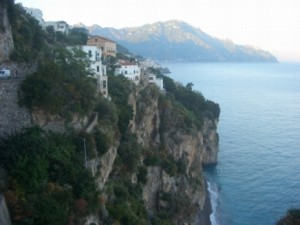 National Geographic includes Amalfi Coast in World's 50 greatest drives
The September 2009 edition of the National Geographic had a special on the world's 50 greatest drives, which included a drive along the Costiera Amalfitana.
This comes as no suprise, of course, since the Amalfi Coast is one of the few coast lines to be deemed a UNESCO World Heritage Site as an "outstanding example of a Mediterranean landscape, with exceptional cultural and natural scenic values".
The National Geographic suggests that one begins in Salerno, make your way to Ravello, then follow the Coast to Amalfi itself before heading to the Valle dei Mulini in the hills. Finally move on to Praiano and the world-famous Positano.