So extreme, this Ferrari is not allowed on the road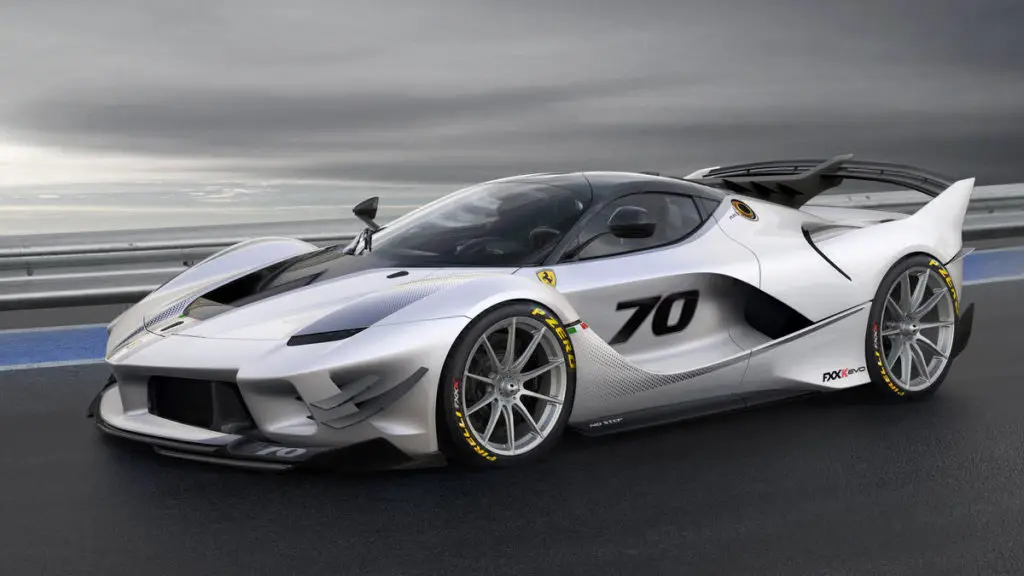 This new Ferrari is an evolution – hence the Evo in the name. The La Ferrari-based FXX-K originally introduced in 2014 has been improved upon.
This new car maintains the same La Ferrari underpinnings and drivetrain, including the 1035-hp, 664-lb-ft hybrid engine and seven-speed F1 dual-clutch transmission. What is new is the aerodynamic body.
The Evo is also available as an upgrade to the standard FXX-K. The package includes many add-ons, starting with an aerodynamic kit built upon know-how obtained from the many racing series Ferrari competes in, including Formula One, GT3, GTE, and Challenge. It's also lighter due to increased use of carbon-fiber and despite having a much larger rear wing.
The FXX-K Evo is all about aerodynamics. Specifically, downforce is improved by a generous 23 percent over FXX K and an incredible 75 percent over the standard LaFerrari. In exact figures, the Evo generates 1,411 pounds at 124 mph, and exceeds 1,829 pounds at the car's red-line speed. So this package basically pushes an already amazing car to the very limit.
Unfortunately for now at least, you never really get to own the car. Basically, Ferrari keeps the car for you. You get to drive it in strictly Ferrari-controlled environments – and never on the actual roads. As for the price… Ferrari's hasn't said yet, but the La Ferrari-derived FXX-K went for about $3 million.