Enjoy spectacular cars and California coastline August 16 & 17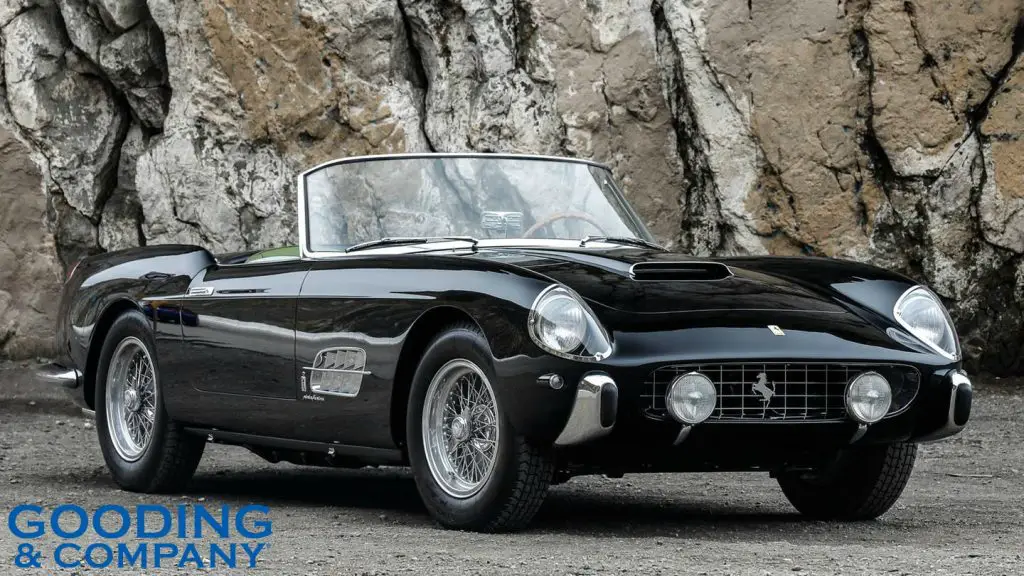 Gooding & Company, the official auction house of the prestigious Pebble Beach Concours d'Elegance, will soon host the Pebble Beach Auctions. This auction is among the most attended and anticipated collector car events of all Pebble Beach Automotive Week.
This year's Gooding & Company Pebble Beach auctions will see a stunning 1958 Ferrari 250 GT Series I Cabriolet – once owned by the eccentric aristocrat, playboy and actor, Prince Alessandro "Dado" Ruspoli of Rome. One of only 40 Series I Cabs made, all of which were hand-built by Pinin Farina himself at his custom workshop. This beauty is in excellent condition, with a unique lime green interior, and is expected to sell for somewhere between $7,000,000 and $8,000,000.
While this car is at the top of the auction price spectrum, the excitement for car enthusiasts doesn't stop there. There are plenty of beautiful autos in this years showing, to include several other Ferrari's, as well as lots from Alfa Romeo, Fiat, Aston Martin, Jaguar, Porsche, Mercedes-Benz, and others.
For more info on the event visit: The Pebble Beach Auctions
Aug 16 – Aug 17, 2019 at 8:00 AM to 6:00 PM
Pebble Beach Equestrian Center
3300 Portola Road
Pebble Beach, California