The new Ghibli GranLusso version is restyled and enriched with additional high-tech features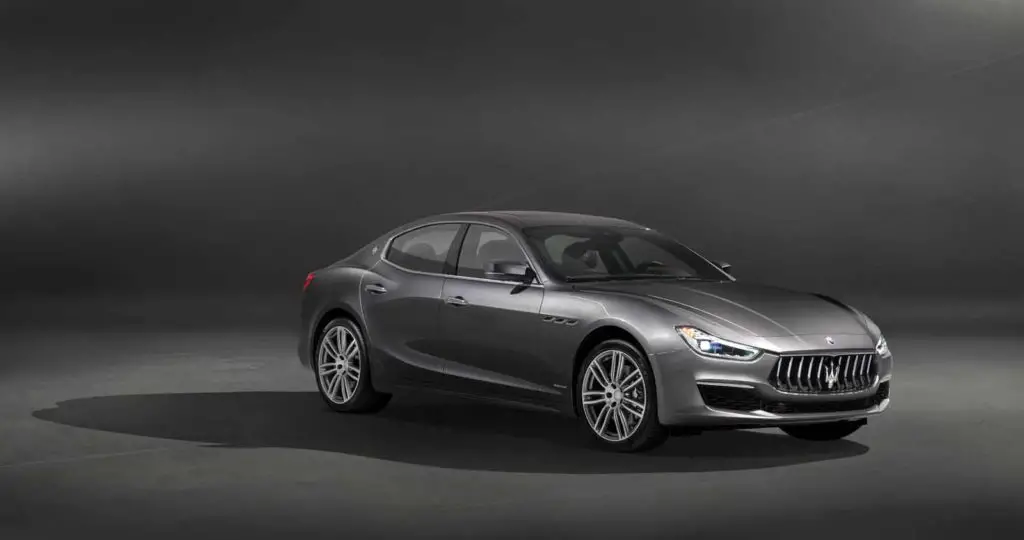 Maserati has unveiled new images of the Maserati Ghibli GranLusso luxury sports car. The vehicle made its official world debut at the Chengdu Motorshow in China on August 25. The new ride will be available internationally and gets a refined design and technology inside. Part of the redesign is the new front bumper with chrome inserts and a front grill with chrome bars.
The GranLusso version gets badges at the base of the front fenders along with body color side skirts to identify the version of the car. The rear bumper of the car is new and gets a body color rear extractor. Maserati says that the revised body parts make the GranLusso more aerodynamic in addition to being more visually pleasing.
Besides than the refreshed exterior styling, the GranLusso also gets Adaptive full LED headlights with glare free Matrix High-Beam for looks and improved illumination. The car also gets ADAS functionality for autonomous driving.
The twin-turbo, 3.0-liter V-6, which was co-developed with Ferrari, can be had in three flavors. The base engine cranks out 345 horsepower and 369 pound-feet of twist. Paired to a ZF eight-speed automatic that sends power to the rear wheels, it enables the sedan to hit 60 mph in 5.5 seconds. Top speed is rated at 163 mph. The car is still able to muster 19 mpg combined fuel economy.
If you are wondering, the next step up the Ghibli line is the S version also powered by a V6 making 410 hp. The S Q4 is the same car with an AWD system in place making the same power as the normal S. A diesel version of the car is offered with 250 hp or 275 hp diesel V6 engine.
Look for the Ghibli GranLusso to go on sale in September, along with the rest of the 2018 Ghibli lineup. Pricing has yet to be announced. The current lineup starts from $72,300, while the Ghibli S retails from $78,000. The range-topping Ghibli S Q4 fetches $80,500 before options.
Rumors continue to suggest that Maserati has an electric car in the works due on the market by 2020.