Originally made for Enzo Ferrari's close friend Guido Cantelli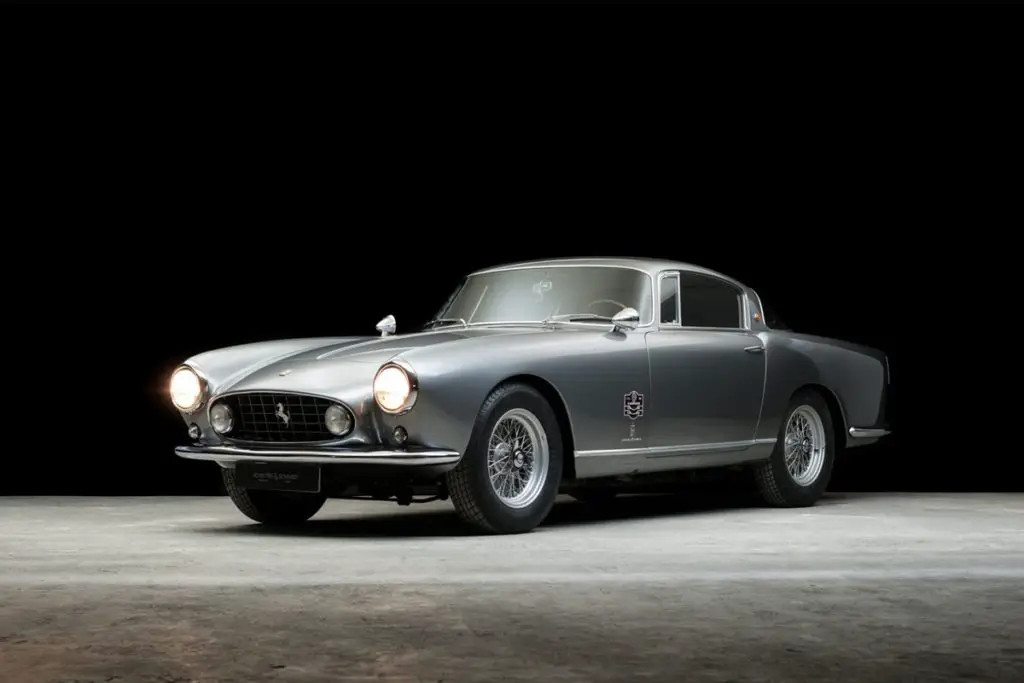 In the mid 1950's, the Italian performance car maker Ferrari, began a partnership using the famed coachbuilder design firm Pininfarina.
With sleek, sensual body lines, an elongated wheelbase, a Columbo V12 engine and immaculate handcrafted bodywork – the 1956 Ferrari 250 GT Berlinetta Prototipo quickly became a highly sought after vehicle.
Pininfarina had trouble keeping up with the increased demand of the new GT, and Carrozzeria Boano was brought in to finish the production run after Pininfarina completed a handful of prototypes. Despite this, a few of the original prototypes survived, and the current one up for sale.
This car is one of those prototypes built by Pininfarina, made for Enzo Ferrari's close friend Guido Cantelli. Cantelli tragically died in a plane crash only months later, and Ferrari bought the car back from his widow. After passing through several owners, being repainted red, and then finally being restored to its original color – this 250 GT Berlinetta is up for sale – one of the most historically significant Ferrari road cars ever made.
Presented in excellent condition, this GT offers its next owner the opportunity to acquire a very significant motor car in Ferrari's Grand Touring history, instantly eligible for most major historic rallies and concourses including the Mille Miglia.
To learn more about the car and its history, visit Auxietre & Schmidt's website.