"New Jersey's Bad Boy of Comedy" hitting the 2020 campaign trail… again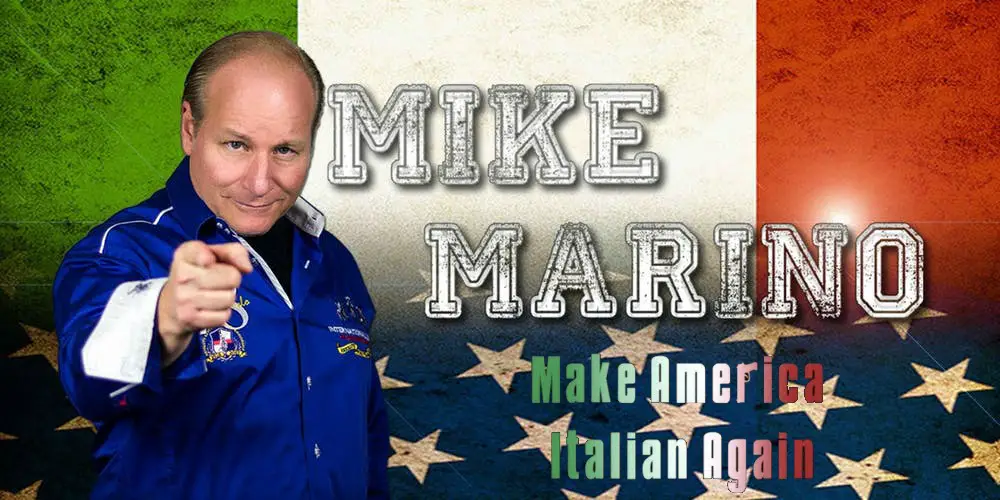 Let's face it. Trump gives people so many mixed feelings. He doesn't hold back… says what's on his mind. Little too rough around the edges at times. Yet, can be compassionate and does get things done. BUT, his biggest fault… not Italian! We have the answer… Mike Marino 2020!
After a somewhat sketchy 2016 campaign… Mike is back to take another shot at it. One thing that is a guaranteed win will be loads of laughs along the way!
Mike is all over the country making appearances and stating his case again for the Presidency. Come by to get Mike's autograph, schedule a meet and greet and snap a photo with the comedic presidential hopeful.
For his fans and supporters on the Jersey Shore, catch Mike on Saturday, May 25 at the Count Basie Center for the Arts in Red Bank, NJ. Visit: Ticketmaster
Check out all Mike's appearances at: http://mikemarino.net/events
Always be sure to catch Mike's show on Facebook: 'Live From My Mother's Basement', as well as appearances of inspiration from Uncle Tommy.
Follow Mike Marino online at:
Website: www.mikemarino.net
Facebook: www.facebook.com/mikemarinolive
Twitter: https://twitter.com/MikeMarinoLive