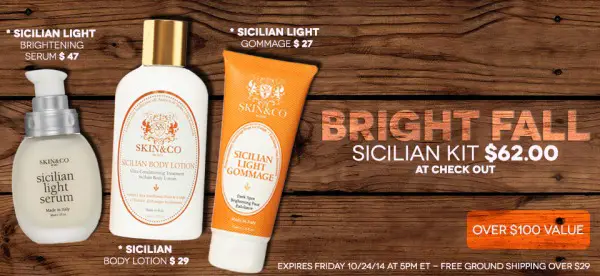 The autumn season tends to start to take a toll on your skin with the start of cooler temps. The Sicilian Light Brightening Trio from SkinCo & Roma will help rejuvenate your skin and keep you looking and feeling your best.
Over $100 Value is now $62. But hurry, this offer expires 10/24/14 at 5pm EST
Offer includes free ground shipping.
For more info and ordering, visit: SICILIAN TRIO