Enjoy the pleasures of luxury and sophistication among an enchanting Tuscan style villa on the sea of the Gulf of Naples.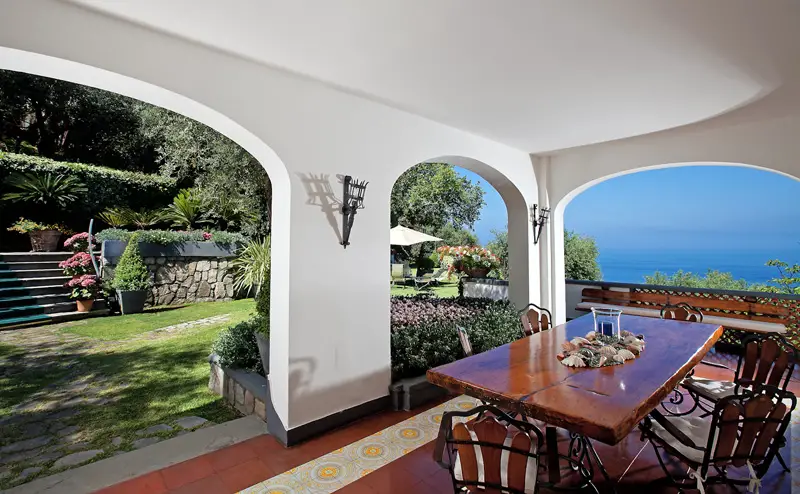 A villa is the starting point for any Sorrento and Amalfi Coast holiday.
Among the striking amount of properties that Sorrento has to offer, Villa Serena is one of the most fascinating premises that comes with a jaw dropping sea view.
Villa Serena is a luxury seafront villa in Sorrento that dates back to the early to 1970's and is now modernized to accommodate guests from all over the globe. It is an ideal place for family holidays, romantic getaways or for a group of friends. The villa lies in front of a moving scenery of the Gulf of Naples, in the location of Capo di Sorrento, just 1 mile away from the center of Sorrento.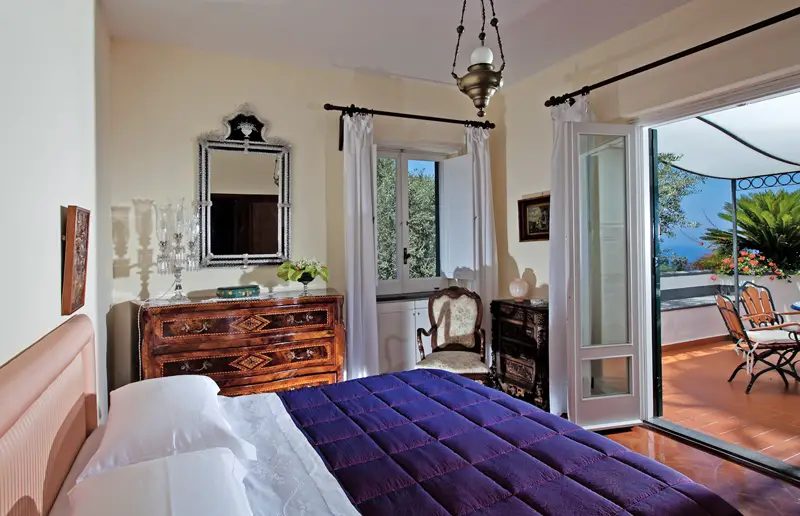 The Luxury Villa is a two-storey white house with surrounding terraces on each floor each facing the sea and luminous sun. It is isolated and surrounded by beautiful garden and land cultivated with olive groves and lemon trees all around.
Every facility comes with: three private car parking spaces, sun-bathing terrace, 13 x 5 meter pool, 1000 square meters of well groomed Mediterranean garden and a very soothing patio, all of which have great privacy and an exclusive view of the sea.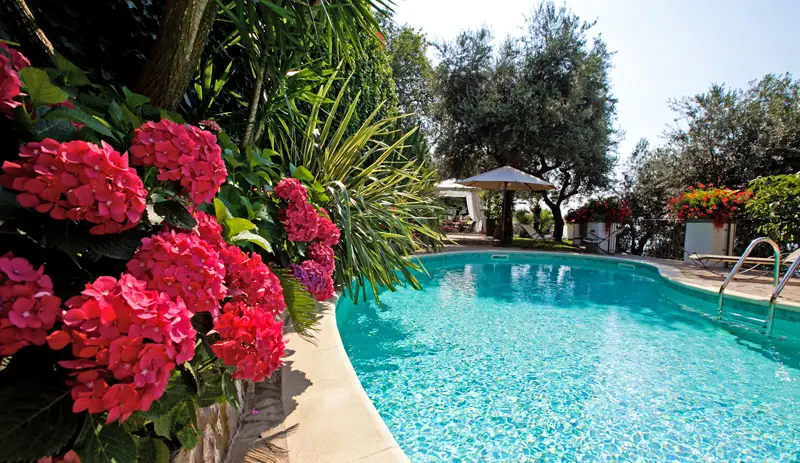 The villa is furnished with premium quality furniture and equipped with air conditioning, outdoor barbeque, pizza oven, dishwasher, washing-machine, satellite TV, internet point and Wi-fi connection, fire places, stereo with CD player and telephone.
Villa Serena offers two double bedrooms, a twin bedroom, three bathrooms, a spacious living room, a kitchen, large terraces, a swimming pool and a garden. You will without doubt spend your vacation in an elegant and graceful setting.
Staying at Villa Serena, will ensure peacefulness and serenity, away from tourist-crowded spots, but in the meantime in a convenient position to visit both the Sorrento and the Amalfi Coast.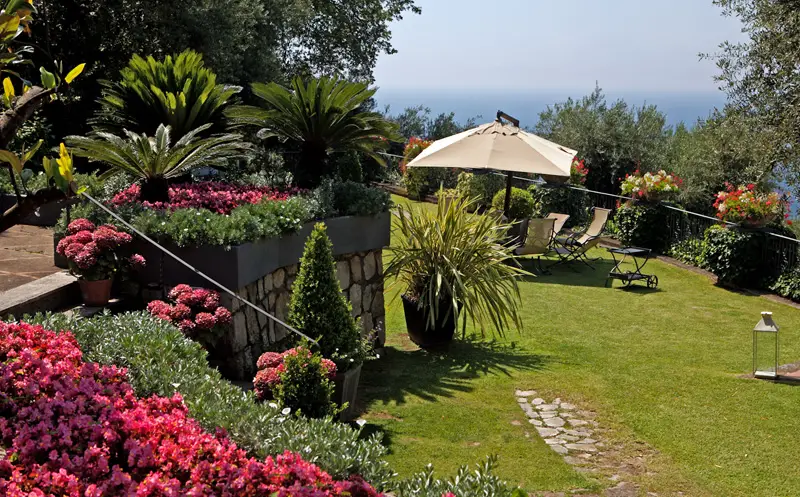 They say the best times to come visit the Amalfi Coast are the Fall and Spring seasons.
Rich in fall colors, Sorrento in autumn has one of the most magical autumn atmospheres you can find, where chaos ceases to exist, and the panoramic views are twice as beautiful.
Meanwhile during Spring time, the weather is superb, flowers have blossomed all over, and the air is filled with romance! So don't hesitate to come visit Sorrento in spring time with its rolling hills, and 60 miles of Mediterranean Coast.
Sorrento is one of the foremost known vacation spots in Italy, situated on a coastline of unique beauty.
Fore more, visit their website at: www.villaserenasorrento.com