I recently had the best meal of my life, and of course, it was in Italy!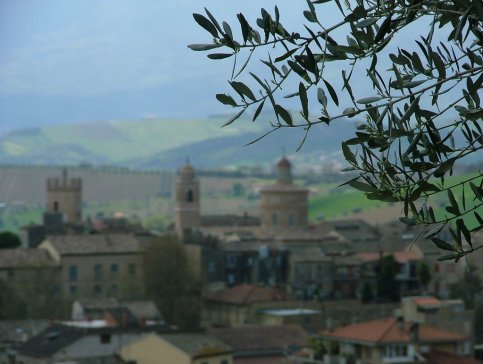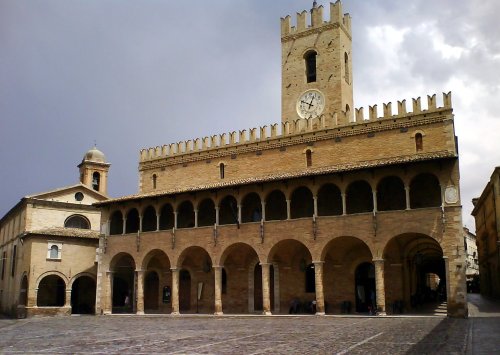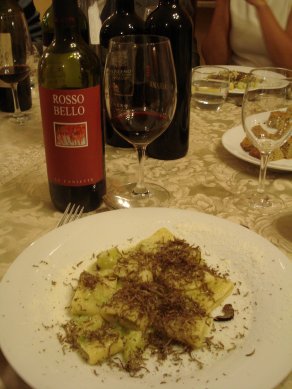 Dinner at Cantina del Picchio, a charming restaurant in Offida, a medieval town in le Marche began with an aperitif of the local wine, a sparkling Pecorino by Ciu Ciu wineries and the local delicacy— olives Ascolane, succulent olives filled with a mix of cooked pork, beef and chicken and then lightly fried. These stuffed olives are so good, in fact, that in 2006 it officially became a protected DOP product. Just one olive and one glass of that crisp marvelous wine are worth the plane fare! The pasta dishes were all stand-outs, especially the toothsome paccheri generously topped with local black truffles.
After dinner, while strolling the cobble-stoned streets, I heard lively music coming from a bar. When I popped my head and in the bartender smiled, "Have a glass a wine on the house. We're celebrating."  When I asked what holiday it was, he answered, "Friday!" At my perplexed look, he winked, adding, "It only happens once a week here."
And so began my love affair with Offida and the entire province of Ascoli Piceno one of the most marvelous, and yet relatively undiscovered, areas of Italy. Un-touristy and friendly, beautifully restored yet totally authentic, and still relatively inexpensive compared to other Italian regions. Ascoli Piceno has it all— ancient Roman ruins, medieval hilltop towns, Renaissance art, lively nightlife. The area has mountains as well as beaches, nature, culture, shopping and fabulous food and wines. Truly spectacular wines!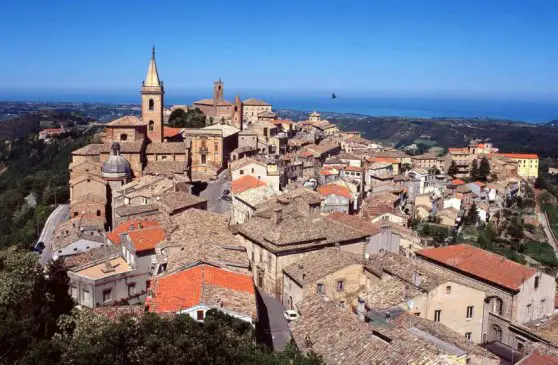 Ascoli Piceno is wonderful year-round. Depending on the season you can relax at the beach, tour wine cellars, take cooking classes, spend the day truffle hunting with a local expert and his dogs, enjoy cycling day trips, hike, visit museums, shop and of course, eat and drink.
5 must-see while in the province of Ascoli Piceno:
Visit the city of Offida and see the local handicraft – tombolo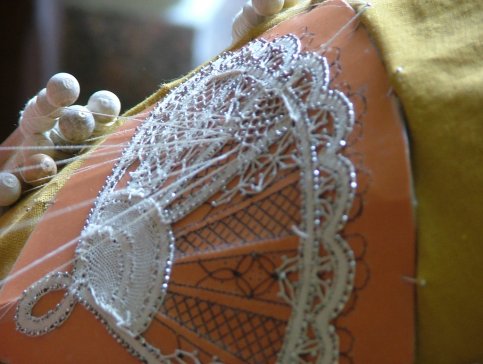 Strolls through the lovely city of Ascoli Piceno stopping in Piazza dell'Arringo and Piazza del Popolo, favorite gathering spots for locals. The town is beautifully preserved with a vast number of medieval towers, churches and splendid residences. This is a city that needs to be explored on foot.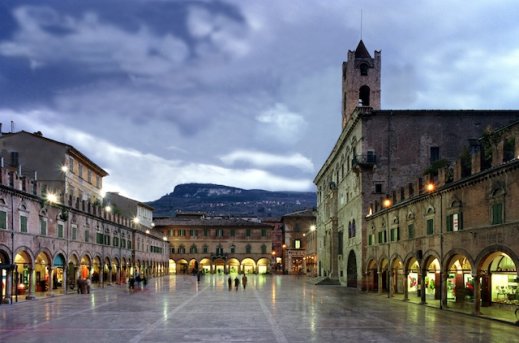 A great time to go is in February during Carnival or during the Renaissance festival in August when locals dress in period costumes.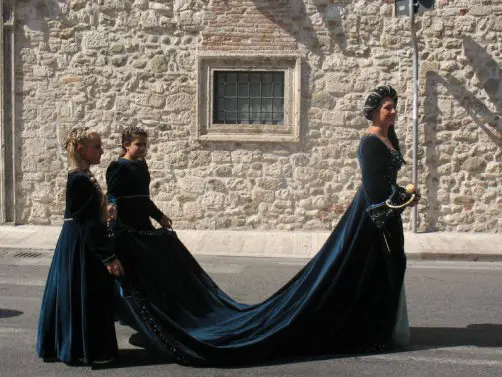 Walk along the beach and enjoy a dip in any of Ascoli Piceno's wonderful seaside towns like Grottammare or Cupra Marittima, which in addition to famed beaches has the world's most comprehensive seashell museum.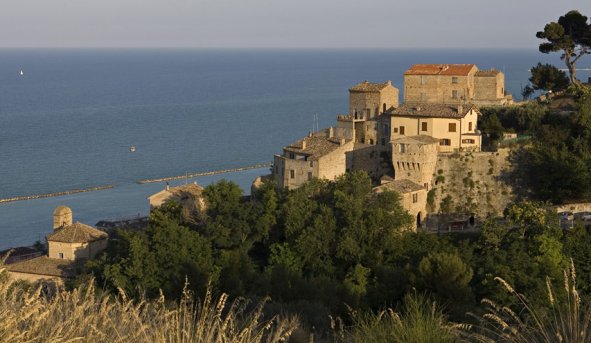 Explore hilltop towns, like Acquaviva Picena, where you can visit the largest medieval fort in Italy.
One standout winery to visit is Cantina Domodimonti (www.domodimonti.com) a boutique winery located on the picturesque countryside of Montefiore dell'Aso. Owned by the charming Francesco Bellini, a chemist who moved to Canada as teen, invented lots of medicines, and came back to Italy to produce a few bottles of wine for just his own use. The hobby grew and now Domodimonti makes more than 600,000 bottles of fine wine per year.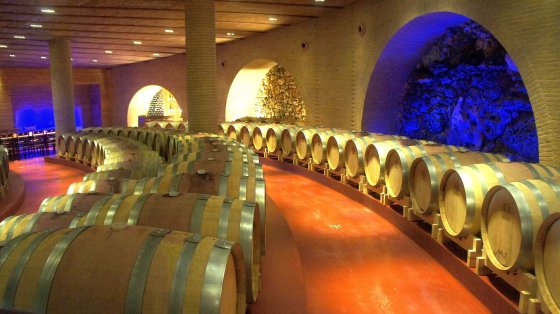 Other favorite wine makers include:
Tenuta Cocci Grifoni (www.tenutacoccigrifoni.it); Velenosi (www.velenosivini.com); Malavolta (www.malavoltawine.com); Le Caniette (www.lecaniette.it) Carminucci (wwwcarminucci.com) and Vitivinicola Ciu' Ciu' (www.ciuciuvini.it).
5 must-try regional dishes:
Olive ascolane: Served as an appetizer, these tender olives are filled with delicious minced meats and then deep-fried.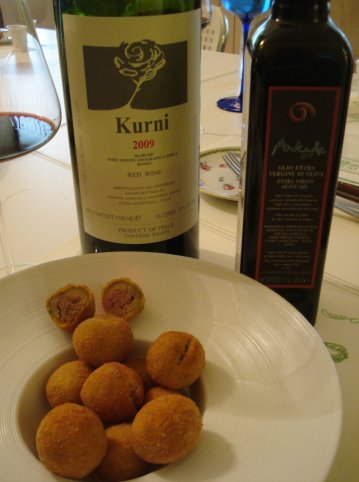 Maccheroni di campofilone: The richest Italian pasta! This specialty of the town of Campofilone is a very thin pasta with a bright yellow color and astonishingly taste because it is made with twice as many eggs as other pasta in Italy.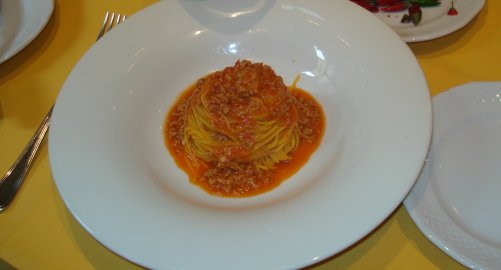 Chichi Ripieno: Crisp, chewy flat bread stuffed with tuna, artichokes, anchovies and pickled peppers served as a snack or appetizer.
Brodetto alla Sambenedettese: The best fish stew you'll ever taste! Made with a wide variety of fish, plus green tomatoes and peppers,  this delicacy has an unforgettable flavor accented with just the right tang of local vinegar.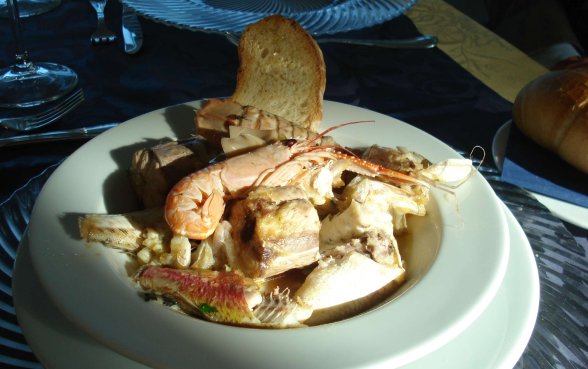 Funghetti: Small mushroom-shaped cookies made with sugar, flour and anisette, a specialty of Offida.
Where to stay:
Hotel Palazzo Guiderocchi – Located in the center of the town of Ascoli Piceno.
Hotel Roma – Located in Grottammare, steps from the beach, with artistically decorated and modern amenities.  Wonderful owners who will make you feel like family!
Hotel Villa Picena – Fantastic location, near Ascoli Piceno, Offida, and other key towns, modern amenities, fabulous complimentary breakfast.
Where to eat:
Cantina del Picchio – The hands-down best meals I've ever had in Italy and I've been going there for months at a time for 20 years!
Oasi degli Angeli – Close tie for best meal of my life! Marco Casolanetti & Eleanora Rossi, the owners are makers of KURNI wine, world renowned, award-winning red wine. They also make exceptional olive oil—Arkade, plus they grow or raise all the food served in the restaurant.
Gallo d'Oro Ristorante – Order the house specialty: frito mist al'ascolana.
Corso V. Emanuele, 54 , Ascoli Piceno
Tel: 0736 253520
Chalet Corallo – Sitting right on the beach with a lovely view of the water, this is one of the best seafood restaurants you could ever hope to find.
Piazza Alcide De Gasperi, 55 , Grottammare
Tel: 0735 581101
---
Holiday Regional Recipe – Frustingo
Ascoli Piceno's Holiday Fruit Cake
Serves 12
You will not be re-gifting this fruitcake, I promise! Moist and rich, this cake will be the hit of your holiday table. Plus it's easy to make.
16 ounces dried figs, chopped
2 ounces golden raisins
1/4 cup honey
3 tablespoons sugar
Zest of 1 orange
1/4 cup candied citron
1/4 cup chopped almonds, plus more for garnish
1/4 cup chopped walnuts, plus more for garnish
1/2 cup olive oil
2 ounces grated dark chocolate
1/4 cup plain breadcrumbs
2 tablespoons cocoa powder
1/4 cup mosto cotto, rum or Marsala wine
1/4 cup freshly brewed espresso
1/4 cup either orange liqueur or anisette Meletti
Salt
Ground cinnamon
Ground nutmeg
Candied cherries, for garnish
Preheat the oven to 350 degrees. Put all the ingredients in a large bowl and mix until well combined. Spoon the mixtures into a well-oiled bake pan, individual ramekins or muffin cups and top with nuts and candied cherries. Bake at 350 degrees until firm.
Serve at room temperature.  Frustingo can be stored in an airtight container for up to a month.
---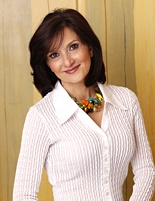 Written and contributed by Francine Segan
For more info on Francine's books, talks and cooking classes visit her website at: www.FrancineSegan.com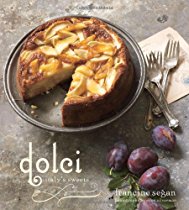 Purchase Francine's book, DOLCI: Italy's Sweets from the Italia Living Amazon Store