The beauty of Florence's monuments is well known throughout the world.
A stroll through Piazza del Duomo, Piazza della Signoria, and Ponte Vecchio is amazing; like moving in an open-air museum.
But if you want to take advantage of March in Florence and treat yourself to a weekend of spring, it may be very pleasant to visit the spectacular flower gardens of the city to see the first blooms.
Among these, one of the most admired both by tourists and by the Florentines themselves, is undoubtedly the Bardini's Garden.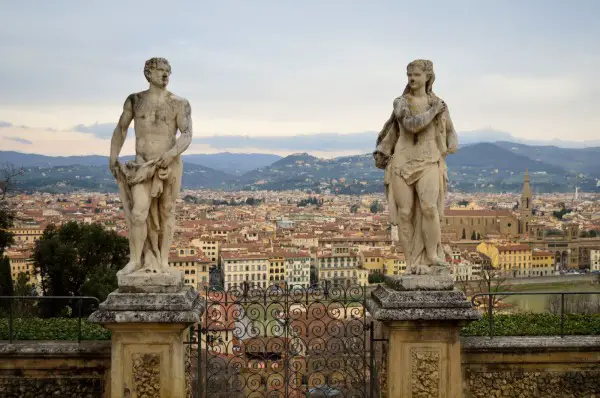 From the city center, the Garden can be reached by crossing the Ponte Vecchio and then access from Via dei Bardi or climbing Costa San Giorgio, at the foot of Fort Belvedere. From here you can discover unexpected glimpses of Santa Croce, the Synagogue and the National Library, which appear in a closer distance than from Piazzale Michelangelo.
The landscape, however, is only an added value to this oasis of peace, and yet away from the chaos of the adjacent city which extends over 4 hectares of parkland.
After years of decline, in 1996 a careful renovation has restored the garden to its former glory and was recently ranked among the 150 most beautiful gardens in Europe by the European Garden Heritage Network.
The Bardini's Garden owes its beauty to the union between the different botanical heritage developed since the fourteenth century: the Italian garden, the English garden and the Anglo-Chinese garden.
The most spectacular element of the park is undoubtedly the baroque staircase that allows visitors to climb up to the Forte Belvedere.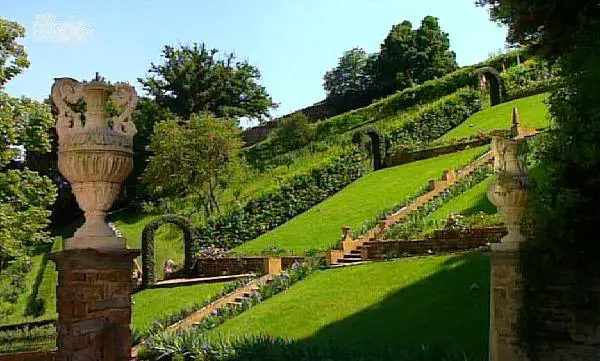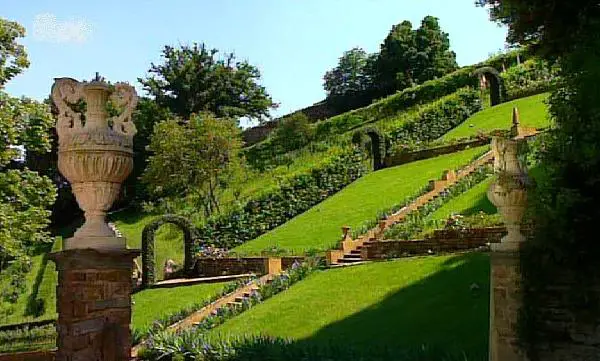 Today, thanks to Kaffenhausen and exhibition center that hosts major exhibitions and events throughout the year, the garden has found its rightful place in the cultural life of Florence.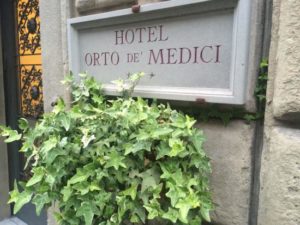 To enjoy March in Florence, Orto de' Medici Hotel created a special offer which can be booked on the official website:
Hotel Orto de' Medici: Spring in Florence
Learn more about the: Top Gardens in Florence