Purchases of unique Made in Italy products benefit Save Venice Nonprofit Organization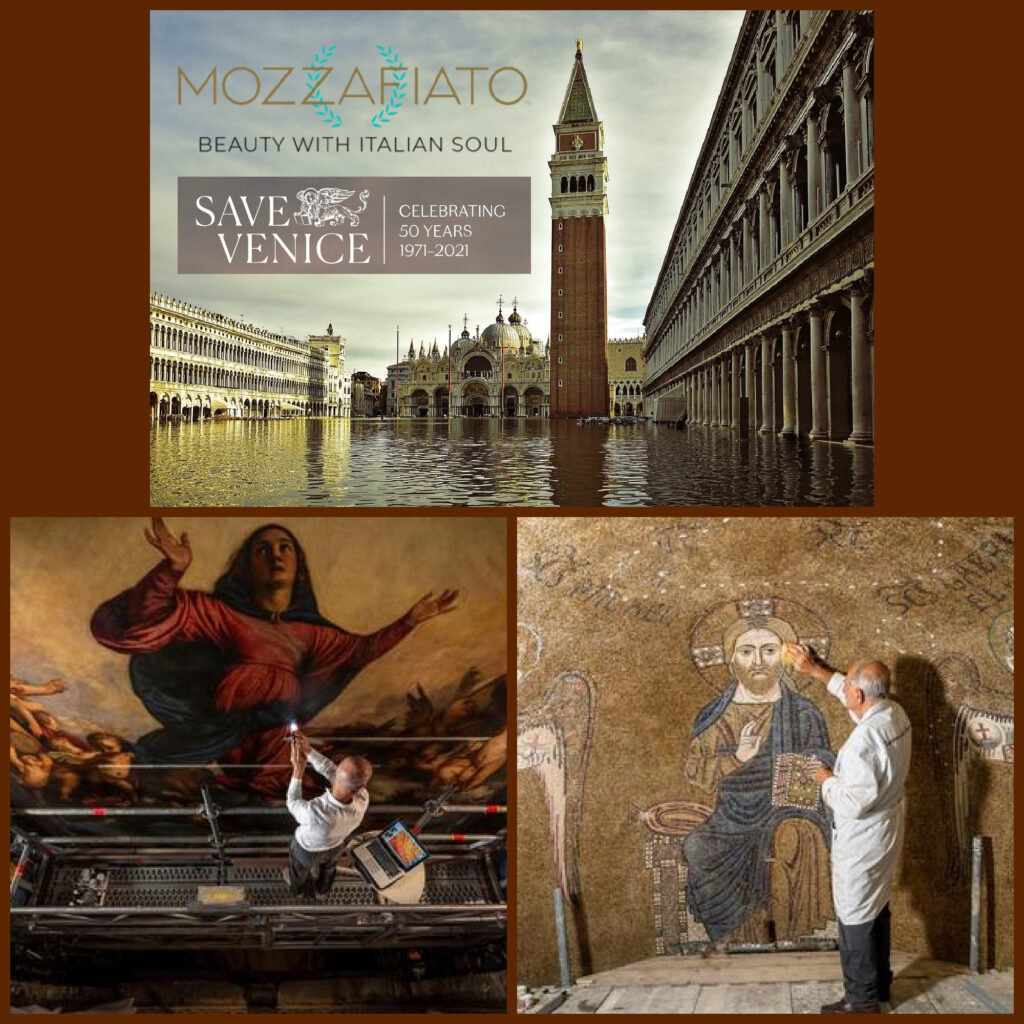 We've recently introduced you to a wide range of exceptional Italian brands of personal care and home products through Mozzafiato.com. We are happy to bring to your attention a fundraising collaboration Mozzafiato has begun with a great organization we stand behind – Save Venice.
Now through July 1, 2022, with code SAVEVENICE, 10% of every Mozzafiato sale will support the "Save Venice" project – a leading American nonprofit organization dedicated to preserving the artistic heritage of Venice, Italy.
Behind each Mozzafiato brand is a story that connects us to Italy's land, people and style. Italy has given us such exceptional beauty and Mozzafiato has invested in giving back to nourish Italy's unique beauty and keep its history alive. Since 1971, Save Venice has funded the conservation of more than 550 projects and 1,000 individual works of art. In celebration of their 50th anniversary, Mozzafiato has made this special code available for customers who share our love of Italy and wish to support this historical, cultural preservation effort.