Life is about LIVING, and embracing something new, something fun that you haven't done in a while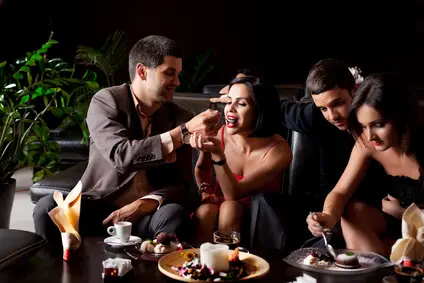 The phrase itself refers to a sleepless night, but "la notte bianca" has come to mean this in a good sense. A festivale sense. A community party about fun, fun, and nothing but fun into the wee hours of the morning sense. When is the last time you partied all night? When you were in college? High School Prom? Some of you may not even be able to remember when your fuddy-duddy routine of closing yourself in the house and losing consciousness in front of the TV started happening. Yet, happen it did, and tonight, like other nights, you realize you are sprawled across the couch, TV remote in hand, while around you the sun goes sadly down without you, and another day comes to a close.
NO, NO, e poi NO! You must save yourself from living an "old" life, when  you are still very much young at heart and in spirit. I am all in favor of the restorative power of sleep, but every once and a while you have to also nourish the soul with late night FUN. Take an impromptu break from your routine! Untrap your soul and go all out for a late night party. Come on, just this once!
Check the papers to see what is going on this weekend. Is there an outdoor concert you might invite a few friends to, and then afterward go out for a light bite and a glass of vino?  Do you live close enough to a big city where you and some friends can simply walk around drinking in the lights, sounds, and happenings, perhaps popping into a beer bar or a pizza joint or local play? What about having an all-nighter at your house? You'd be surpised at how few of your friends and relatives would turn down the invite.
Yes, okay, you might be "tired" the next day. And so what? Life is about LIVING, and embracing something new, something fun that you haven't done in a while. This is what keeps us young, vibrant…and even sexy. So go ahead, put on your best duds, stay out past your bedtime and HAVE FUN (safe fun, that is)! Happy Notte Bianca!
---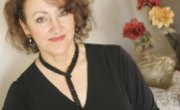 Dr. Raeleen D'Agostino Mautner is a self-help/personal development expert, speaker, certified Life Coach, Psychology Instructor, and Producer and Host of "The Art of Living Well", Connecticuts "hottest self-help radio show" on 88.7FM or streaming www.wnhu.net, Mondays 7-8AM. Mautner is the author of two books, including "Living la Dolce Vita: Bring the Passion, Laughter, and Serenity of Italy into Your Daily Life", has been quoted in many publications, including Family Circle and First for Women. She has written for Psychology Today, The Chicago Tribune, Quirks Market Reearch, The Italian Tribune, America Oggi, and Italian America. Dr. Mautner has made guest appearances on numerous national radio and TV programs. Her self-help blog has become a treasure trove of inspiration, motivation, and new ideas for living well.
---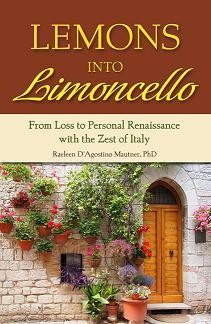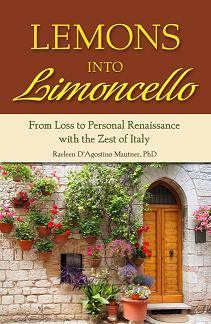 Dr. Mautner's latest book released in 2013 and published by HCI is called "Lemons into Limoncello: From Loss to Personal Renaissance with the Zest of Italy". This extraordinary book will help ease recovery and renewal for readers who are going through loss, change, or transition and is all about rebuilding your life following adversity. The cultural wisdom, comfort, and (extra)ordinary Italian lifestyle habits presented can help you re-establish your passion for living.
This is a highly rated and recommended book by Italia Living's Founder/CEO, Richard J. Michelli.