Sharing the Italian Art of Living with Passion, Laughter and Serenity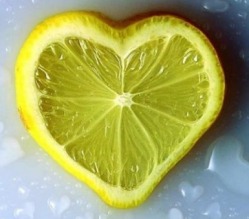 Rebuild the love and joy in your life. Start by filling your life with small daily experiences of happiness through exposure to what makes you smile and feel good.
In the past we have shared some insights into better living through the Italian lifestyle by our friend Dr. Raeleen D'Agostino Mautner.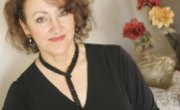 Dr. Mautner inspires and motivates her readers with perspectives on the sweetness of Italy, and in addition to that, some great self-help tips that you can apply to your everyday life.
She is a self-help/personal development expert, speaker, certified Life Coach, Psychology Instructor, and Producer and Host of "The Art of Living Well", Connecticuts "hottest self-help radio show" on 88.7FM or streaming www.wnhu.net, Mondays 7-8AM.
Dr. Mautner is the author of two books, including "Living la Dolce Vita: Bring the Passion, Laughter, and Serenity of Italy into Your Daily Life", and her new release: "Lemons into Limoncello: From Loss to Personal Renaissance with the Zest of Italy". She has written for Psychology Today, The Chicago Tribune, Quirks Market Reearch, The Italian Tribune, America Oggi, and Italian America. Dr. Mautner has made guest appearances on numerous national radio and TV programs. Her self-help blog has become a treasure trove of inspiration, motivation, and new ideas for living well.
Dr. Mautner has hosted several classes and retreats such as:
"The Soul of Loss and The Way Back to Happiness".  Going through loss is a normal part of living. Sometimes we bring about change ourselves, sometimes it just happens and takes us by surprise. One thing is for sure, with each change comes the need to let go of something in your past and start to turn your energies to making the present count and pave your way for a continued life of meaning and joy.
Lemons into Limoncello: How to Let go of Stress and Worry, and Celebrate Life, Italian Style. Dr. Mautner is a stress-reduction interventionist at Yale University. In this course she combines her passion for teaching you how to reduce stress, with her passion for having experience the joyful effect of traditional Italian lifestyle habits. Simplicity, balance, and getting back to the celebratory mode of living an authentically rich life.
In 2012, Dr. Mautner also began offering an 8-day retreat in Italy: The Dolce Vita Lifestyle Retreat. Designed for anyone who may have just been through a challenging time, and now seeks to recconect to that feeling of  joy, serenity, and soul renewal.
More information can be found on her website at: http://raeleenmautner.com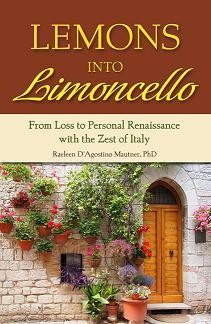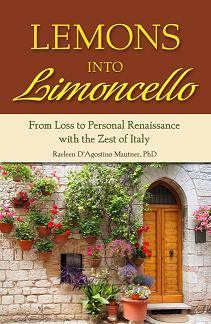 Dr. Mautner's new book released in the Spring of 2013 and published by HCI is called "Lemons into Limoncello: From Loss to Personal Renaissance with the Zest of Italy". This extraordinary book will help ease recovery and renewal for readers who are going through loss, change, or transition and is all about rebuilding your life following adversity. The cultural wisdom, comfort, and (extra)ordinary Italian lifestyle habits presented can help you re-establish your passion for living.
This is a highly rated and recommended book by Italia Living's Founder & Executive Director, Richard J. Michelli.
You might also enjoy: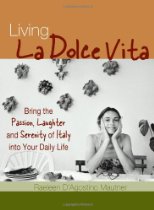 Living La Dolce Vita: Bring the Passion, Laughter and Serenity of Italy into Your Daily Life
By Raeleen D'Agostino Mautner