Special offer from new partner brand Rudy Profumi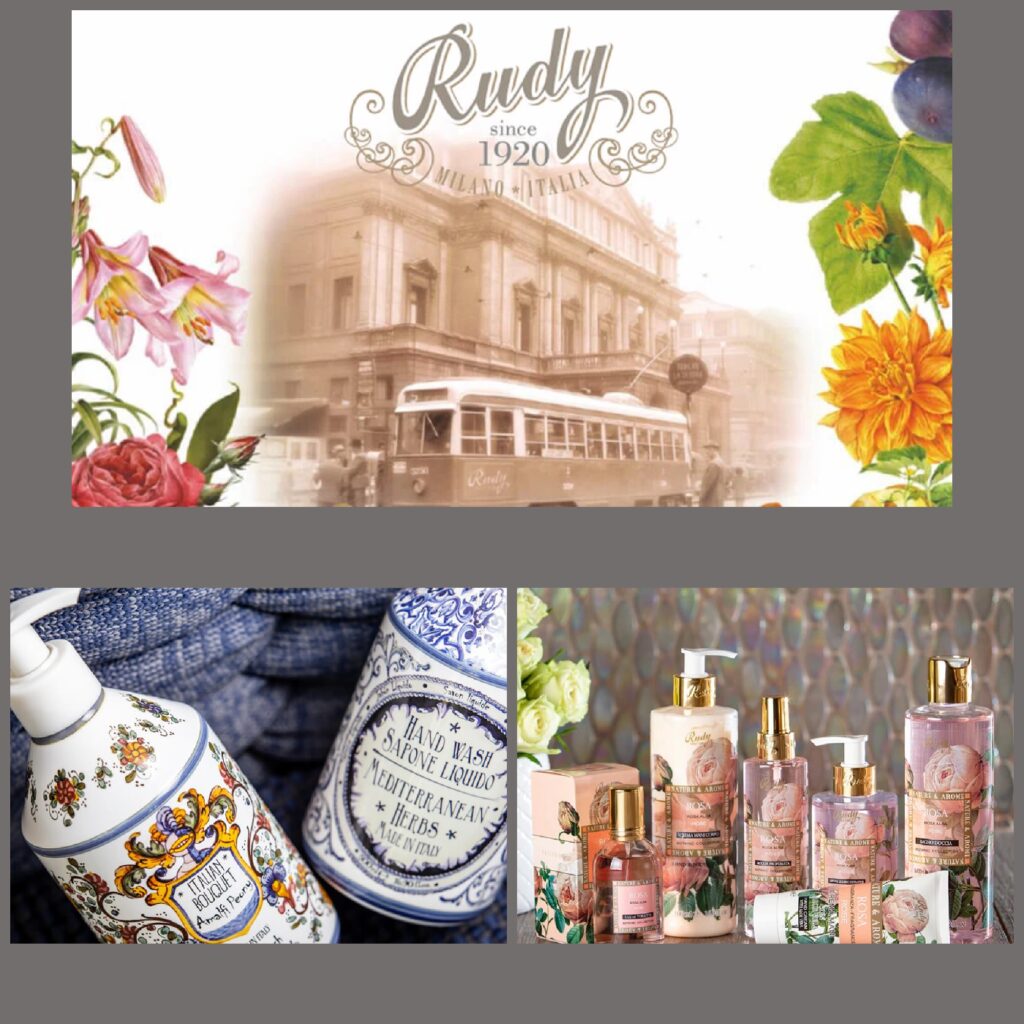 Mozzafiato carries more than 1,000 imported fine Italian products with a selection that continues to grow.
We'd like to highlight three of their most recent brand additions:
Tuttotondo | Founded in Florence, Italy | Established 2016 |
A nutrient-rich, cruelty-free collection of toiletries (free from harmful parabens, sulfites or sulphates) developed with the mission of total, daily mind/body wellness. Each product's packaging is uniquely designed to distinctly embody the colorful, artful spirit and heritage of Italy.
Ortigia Sicilia | Founded in Sicily, Italy | Established 2006 |
Italian soaps, scents, creams, candles, and lotions. Formulated using natural products indigenous to Sicily and inspired by Italy's most historic and tropical region.
Rudy Profumi | Founded in Milano, Italy | Established 1920 |
Emerging from its origins as a high-profile, family-owned luxury fragrance house with a great love of authentic Italian artisanal design with products developed for the global consumer, Rudy Profumi is in its fourth generation of creating affordable, yet high-quality fragrances along with many many wellness and beauty products.
Moisturizing and aromatic, Rudy Profumi's Body Water line of personal fragrances come in 12 different scents and 2 different collections: Botanic or Apothecary. View or compare them all here.
Free Offer From Rudy Profumi
FREE GIFT! Buy any fragrance, get (1) full size Rudy Profumi Body Water (value $17) added to your order, FREE! Enter code FREERUDY at checkout. Ends 8/31. Gift added to order at time of shipping.
Also be sure to check out these other great Italian brands and products available at Mozzafiato:
Shop Italian fragrance diffusers for home or office