Hollywood actresses and iconic beauty dazzles in red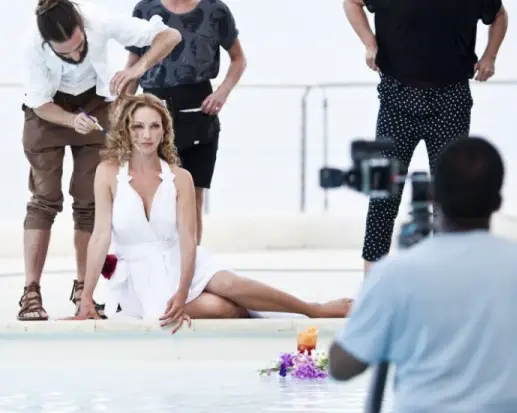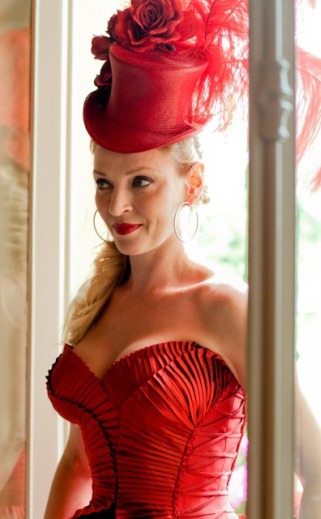 She's one of he most famous Hollywood actresses and iconic beauties of all time – and now Uma Thurman has added another line to her resume after being unveiled as the star of Campari's 2014 calendar.

The makers of the classic Italian apéritif Campari have tapped actress Uma Thurman to star in their 2014 calendar. The calendar will be called 'Worldwide Celebrations', with each month focusing on a unique festival from a number of different cultures around the world. This is the 15th edition of the Campari calendar, which was photographed this year by Koto Bolofo.
Thurman who has starred in Pulp Fiction and Kill Bill, now follows in the footsteps of previous Campari Calendar heroines, including Salma Hayek, Eva Mendes, Jessica Alba, Milla Jovovich and Penelope Cruz.
"To be a part of such a globally-renowned project for an iconic worldwide brand is a pleasure," said Thurman. "I particularly admire the theme this year as I am able to share a worldwide journey of discovery, passion and style with Campari lovers around the globe. Each month, the true essence of a 'global celebration' has been captured beautifully thanks to Koto, a highly-acclaimed photographer with a keen eye for creating intriguing, stimulating and truly dynamic imagery."
Bob Kunze-Concewitz, CEO of Gruppo Campari, comments: "The unrivalled legacy of the Campari Calendar is set to continue this year with the aim of delivering even more invigorating and inspiring imagery. Once again, boundaries will be pushed in order to stimulate peoples' imaginations with a voyage of discovery each month to explore worldwide celebrations, and the theme this year couldn't be more appropriate to do so. With this in mind, we very much look forward to unveiling the 2014 Calendar later on this year."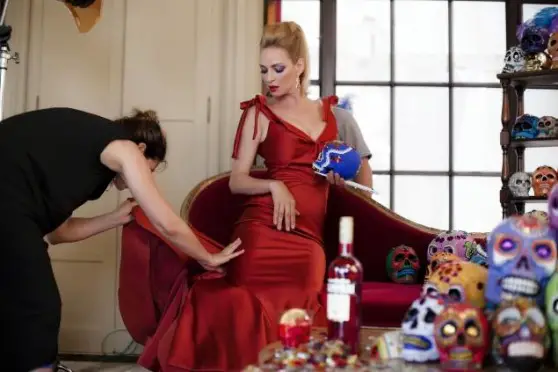 Watch greetings to Campari lovers from Uma Thurman: