Celebrate National Ravioli Day, March 20th, with a plate of this traditional Italian stuffed pasta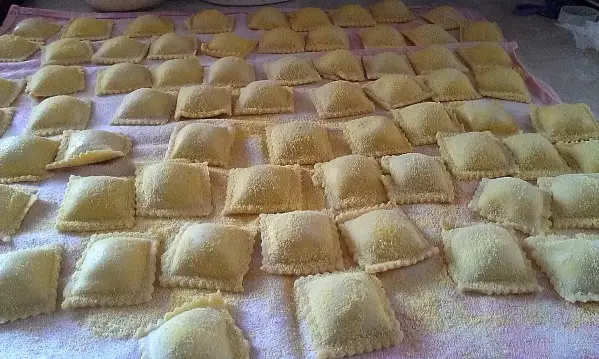 Food is deeply entrenched in history and rich in folklore, and pasta seems to have more than its share of stories and legends. Like other pasta types, the introduction of ravioli to Italian cuisine has been traditionally attributed to explorer Marco Polo. According to legend, Polo was so enchanted with the stuffed dough dishes he found in China that upon his return to Italy, he encouraged cooks to replicate them.
We know today that this was just a tale of the romantic age of exploration. Although it's not clear what the actual origins of ravioli are, there is evidence that they've been around since at least the 14th century. (Pasta itself has been around since ancient Roman times, but specific shapes and types evolved over the centuries.) Ravioli has cousins around the world in the form of Russian pelmini, Polish pierogies, Tibetan momos, Japanese gyoza, Jewish kreplach, a variety of Chinese dim sum, and many others. Apparently, everyone loves stuffed dough.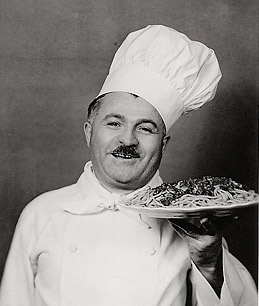 Italian specialties were not well known in the U.S. outside of the Italian community until after World War I, when soldiers returned from Europe with a taste for the foods they'd come to know and love. In 1924, Ettore Boiardi opened up a restaurant, Il Giardino d'Italia, in Cleveland. His food became so popular that he began selling his pasta in milk bottles. He then formed his company, Chef Boyardee (having changed the name for American consumers), with his brother in 1928, making ravioli accessible to the average American home and securing its familiar place on the American table. Today, all sorts of cutters, molds, rollers, and stamps are available for ravioli making at home.
However, if pasta making isn't your thing, you can purchase authentic ravioli at old school Italian markets, like Pastosa on New Utrecht Avenue (or Avenue N) in Brooklyn or Dairy Maid Ravioli on Avenue U, also in Brooklyn. Pastosa also has stores on Long Island and in New Jersey, and sell through other retailers. Other locations in New York City for authentic and well-made ravioli are Borgatti's in the Bronx or Piemonte Ravioli in Manhattan. If you are elsewhere in the U.S., look for authentic Italian markets where you can purchase good-quality pasta. If there isn't one near you, Pastosa ships within the United States. You can get the details at Pastosa's website here: www.pastosa.com (They even have gluten-free options!)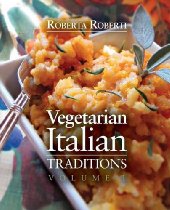 Traditional Italian ravioli has a ricotta filling, and truly, there's nothing like biting into a supple al dente shell and tasting the sweet/savory creaminess of ricotta. But what's nice about ravioli is that it can be stuffed with so many different fillings. Almost anything, really. The most popular fillings are butternut squash (or pumpkin), artichoke, lobster, and spinach, but there are many, many more. I once had mushroom ravioli in a restaurant that was so delectable, I went on a mission to recreate the recipe at home. I was so happy with the results that I included it in my cookbook, soon to be re-released as Vegetarian Italian: Traditions, Volume 2. Volume 1 is currently available at Amazon here: Vegetarian Italian: Traditions, Volume 1
I offer here my recipe for Mushroom Ravioli. Enjoy.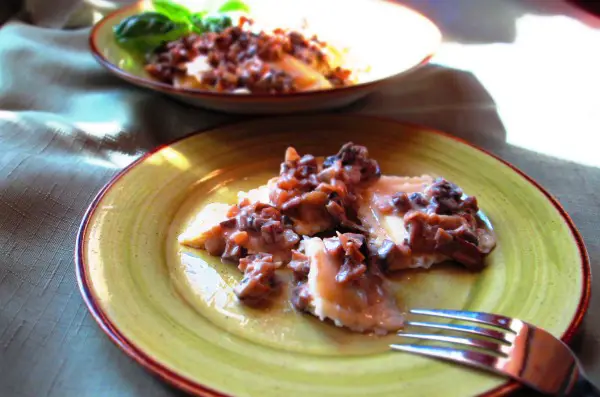 Ravioli di Funghi Mushroom Ravioli
Makes about 20 to 24 ravioli (about 4 to 6 servings).
I like to use a mixture of portobello and button mushrooms, but you can use any type you like. The sauce, tasty in its own right, can be used with other pasta as well.
Dough:
1½ cups unbleached all-purpose flour, plus extra for dusting
1 cup semolina flour
1 teaspoon salt
Filling:
2 pounds portobello or button mushrooms, chopped
1 tablespoon unsalted butter
1 tablespoon olive oil
½ cup chopped leeks
2 large garlic cloves, minced
1 tablespoon minced Italian parsley
1½ teaspoons chopped fresh thyme or ½ teaspoon dried thyme
1½ teaspoons chopped fresh basil or ½ teaspoon dried basil
1 teaspoon salt
Freshly ground black pepper to taste
1½ tablespoons salt for water
Mushroom Sauce (recipe follows)
Grated parmigiano or pecorino Romano (optional)
1. Make the dough:
By Hand—
Place the flour(s) and salt on a pastry board and make a well in the center. Have 3/4 cup warm water ready near your work area. Pour half the water into the well. Using your hand, draw in the flour, a little at a time, until a dough forms. Add additional water, a little at a time, as needed, until all the flour is incorporated. Keep reinforcing the well by pushing the flour up all around the outside of the wall with your other hand.
By Machine—
Place the dry ingredients in the bowl of a food processor and add water through the feed tube and process until the dough holds together.
2. Dust your hands lightly with flour and gather the dough into a ball. With the heel of your hand, press down on the dough while simultaneously pushing it away from you. Give the dough a quarter turn, fold it in half, and press and push again as before. Continue kneading this way until dough is smooth and elastic, about 8 to 10 minutes. Add more flour if it's very sticky, and keep the board lightly floured. If dough is dry and stiff, moisten your hands with a little water and knead it in. (The dough should be moist but not sticky, firm but not hard.) Cover the dough with a bowl and let it rest 30 minutes. Roll, shape or cut pasta as required.
3. Set aside 1 cup mushrooms for Mushroom Sauce.
4. In a large pan, melt butter with oil over medium heat. Add leeks and sauté, stirring occasionally, until soft and translucent, about 3 to 5 minutes. Add garlic and continue sautéing until leeks are golden, about another 3 or 4 minutes. Add mushrooms, parsley, thyme, basil, salt, and pepper and cook, stirring occasionally, until mushrooms are tender, about 5 to 6 minutes. Pour contents of pan into a mesh strainer set over a bowl. (Set pan aside to use again for Mushroom Sauce.) With the back of a spoon, press mixture, stirring often, to drain as much liquid as possible. Set liquid and mixture aside and let cool.
5. Cut dough in half and put other half under the bowl. Lay down a clean cloth towel next to the kneading board and dust both lightly with flour. Roll out one half of the dough into a thin, rectangular sheet. Fill up half the sheet with mushroom mixture by the tablespoonful, in rows about 1 inch apart. Leave a ½-inch border on all sides of the dough. Fold other side of dough over mushrooms. With a pastry cutter or a knife, cut in between the mounds to form individual ravioli. Seal each one by pressing down with a fork all the way around (press firmly but not so hard that the fork goes through the dough). Cut off excess dough and put under the bowl. Place ravioli on the floured towel. Cover those already made with another towel to prevent them from drying out. Roll out remaining dough and repeat this process until all the dough and filling are used.
6. Bring a large pot of water to a boil. Add ravioli and salt for water and cook, stirring occasionally, until dough is tender, about 6 to 8 minutes. Meanwhile, prepare Mushroom Sauce. When ravioli are cooked, drain and place into individual serving bowls. Spoon a little Mushroom Sauce over each. Sprinkle some parmigiano or pecorino over the top and serve hot.
Store leftovers in a tightly sealed container in the refrigerator up to 4 or 5 days. They can also be frozen up to a month.
Mushroom Sauce
1 tablespoon unsalted butter
1 tablespoon olive oil
½ cup chopped leeks
2 large garlic cloves, minced
1 cup chopped mushrooms (reserved from main recipe)
1 tablespoon minced Italian parsley
1 teaspoon salt
Freshly ground black pepper to taste
Mushroom liquid (reserved from main recipe)
1/3 cup heavy or light cream
In a large pan over medium heat, melt butter together with oil in same pan you used before. Add leeks and sauté until soft and translucent, about 3 to 5 minutes. Add garlic and continue sautéing until leeks are golden, about 3 to 4 minutes. Add reserved mushrooms, parsley, salt, and pepper and sauté until mushrooms are tender, about 5 minutes. Stir in reserved mushroom liquid and cook another minute. Whisk in cream and cook just until it begins to boil. Turn off the heat. If the sauce sits a while before ravioli are cooked, turn the heat on low to warm it up.
---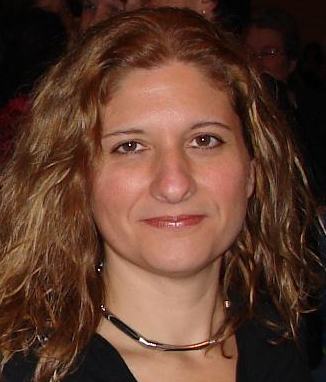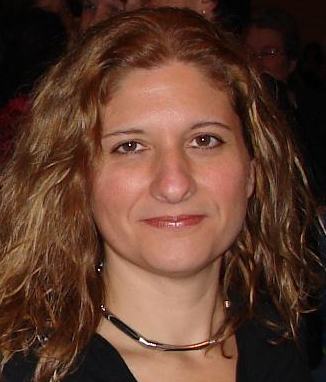 by Roberta Roberti
Roberta is a writer and editor living in New York City. Her articles have appeared in numerous publications and her cookbook, Vegetarian Italian: Traditions, Volume 1, was released in 2014, with volume 2 soon to follow. She is a graduate of The Natural Gourmet Institute in NYC, did her internship at The James Beard House, and had the honor of being a James Beard Scholarship recipient. Find out more about her here:
Blog: www.MizChef.com
Facebook: Roberta Roberti
Twitter: @Mizchefcooks
Pinterest: http://pinterest.com/mizchefcooks