Pink prosecco expected to hit shelves as early as January 2021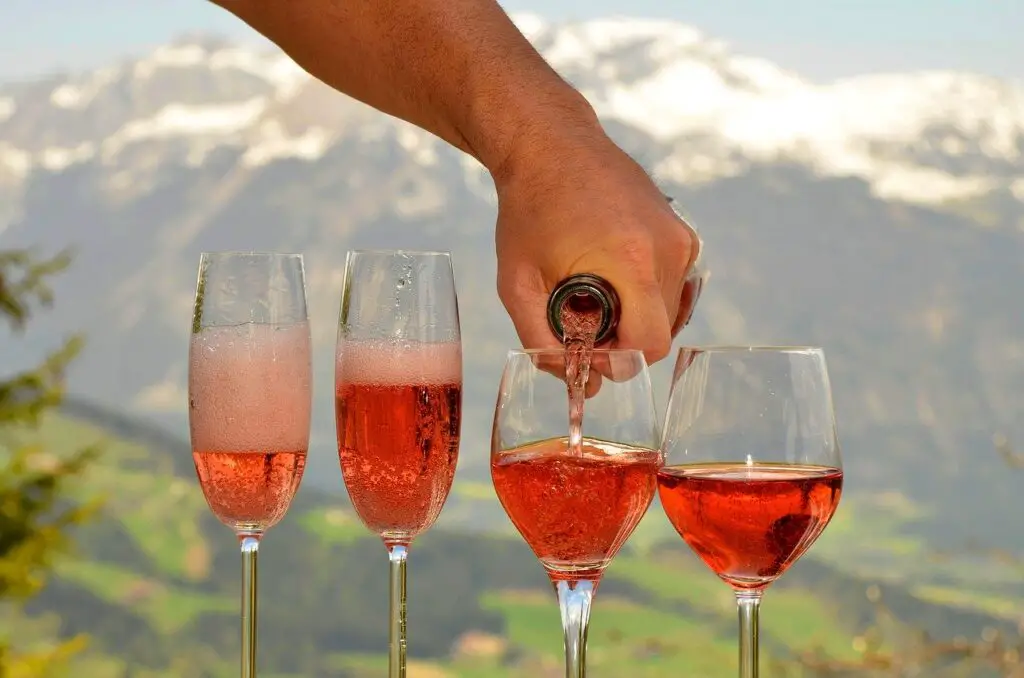 The Prosecco DOC Rosé has been waiting for the OK since 2018, and has now been approved in a unanimous vote by Italy's Ministry of Agriculture, Food and Forestry.
Prosecco is Italy's most popular sparkling wine, and is highly regulated. A proper bottle of Prosecco has a protected label called the controlled designation of origin (DOC), meaning, true bottles of the sparkling wine are made in a specific area of northeast Italy.
As for this new wine itself, Prosecco Rosé must be still be produced from a majority of white Glera grapes, but also will included 10 to 15 percent of the red Pinot Nero (aka Pinot Noir) variety to achieve its color—which should be "pink more or less intense, shining, and with a persistent foam," according to the Consortium's announcement. The final product can range "from Brut Nature to Extra Dry," and all labels will have to state the word "Millesimato" (which means "vintage") and the vintage itself, with a requirement that at least 85 percent of the grapes must have been harvested from that year.
You'll still have to wait a bit longer to enjoy this pink delight, as the new creation of rosé prosecco is expected to hit shelves in time for summer 2021.
According to the Consortium's estimates, the total production of rosé could reach 30 million bottles per year.