Series: A Shopaholics Tour of Central Italy's Best-Kept Shopping Secrets
Le Marche, (pronounced Mar-kay) is an undiscovered gem.  Situated in central Italy, between the Adriatic sea and the Apennine mountains, it's the region I call home.  We are trying to keep it quiet really, but I just have to share the secret of wonderful shopping here.
Marche is known for it's leather craftmanship and artisans, producing 90% of all Italy's shoes.  Many are hidden in the hill-top towns (in the centre of Marche near Fermo), family run businesses quietly making beautiful leather items for the big designer names.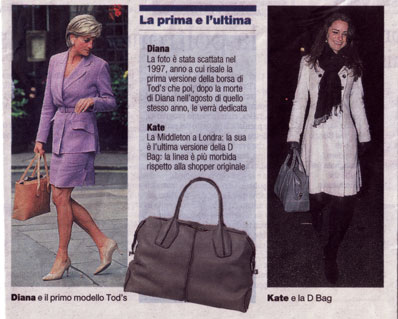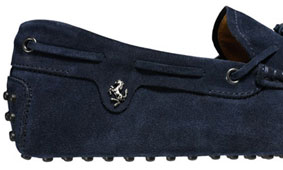 Best known of course is Tod's, whose famous moccasins/driving shoes and handbags are always favourites with celebrities and royalty.  The classic "D" bag, named after Princess Diana, is now also being carried by Kate Middleton.  Why pay high-street prices when you can come to the factory store and enjoy soaking up the atmosphere of Italy at the same time!  You can find the "D' handbag in many different colours in their stylish store at 495 euros, reduced from 890 euros.
It's also a great place to watch the elegant Italian men shop for shoes, and brightly coloured cashmeres.  Love Italian sports cars?  Tod's also produce the Ferrari must-have moccasins in soft suede with a rubber studded sole, complete with the Cavallino Rampante logo (little rearing horse) www.tods.com Via Brancadoro, Montegranaro (FM).
Across the road, the new Prada outlet store is a treat – wonderful Prada bags, and shoes to die for, and both mens and womens designer clothing.  Stocking fillers could include a Prada keyring, belt or wallet (under 100 euro).  In the same designer shopping district of Brancadoro you can find top quality Italian leather shoes and now, in wintertime, elegant long winter boots.  Mine have been admired wherever I go, and, at the 180 euro price tag – a steal. www.lanciottideverzi.it
For something unusual check out 'Bid hand made' for quirky and stylish footware in soft leathers, www.bidhandmade.com and a huge selection of shoes (including childrens) with great reductions on many different brands from elegant 'Pinko' to sporty 'Bikkembergs' at 'Docksteps' factory store at Via Alpi 126-128 Montegranaro (FM) www.zeisexcelsa.it and www.docksteps.com
For something special for Men try 'Rossi' www.rossisrl.it handcrafted elegant shoes that will last a lifetime.  Via Dolomiti, Montegranaro (FM)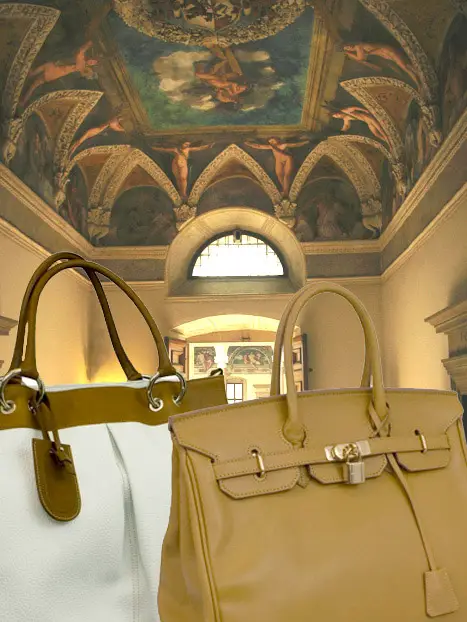 My favourite for handbags is 'Torresi' a family run handbag factory with an aladdin's den of gorgeous luxury bags in the shop below.  I saw one style looking remarkably like the famous Burkin, at a very affordable 165 euros.  I was given a tour of the factory seeing how each stage of a bag is made, the delicious smell of leather in all different colours, and watched as Senor Torresi cut leather to the template with a hand-held scalpel.  His brown hands proudly calloused.  What could be better than a hand-made Italian leather handbag for Christmas, especially at prices from 120 euro. www.torresi.com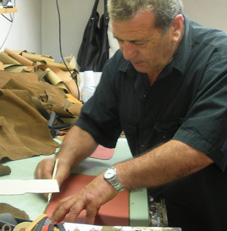 Christmas time is fabulous here in Italy with lots of atmospheric markets. Enjoyment of typical produce of the area such as cheeses, olive oil, locally made wines, and classical music concerts at Christmas and new year.  Quite often we have a flurry of snow, and certainly there is snow on the mountain tops.  Combine designer shopping with local skiing 40 minutes away, and a market in the evening!  Perfect.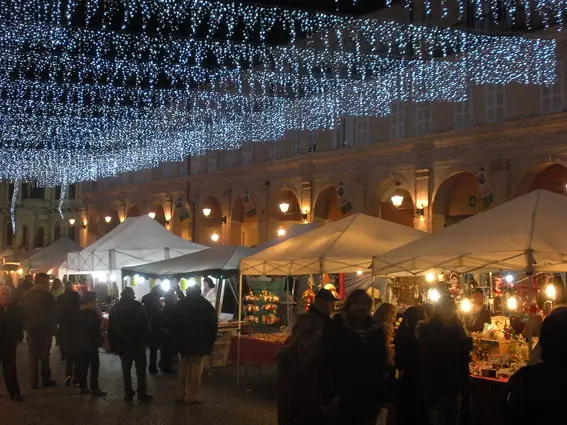 ---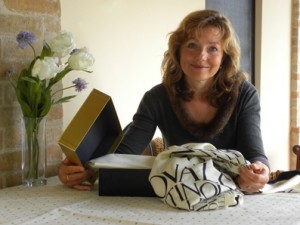 Sally Hamilton lives between Italy from Britain and runs an online boutique specializing in exclusive, Italian-made clothing and accessories (www.selandarisitaliancollection.com ).  With a gift for discovering designer outlets and traditional artisans in hidden corners of the Italian countryside, Sally's latest innovation is the Shopaholics Tour of Central Italy's best-kept shopping secrets.