Miami is home of the fifth shop in the U.S. for the Italian luxury brand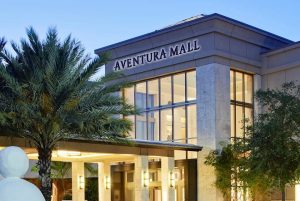 Furla, the Italian luxury brand of bags and leather accessories, has opened a new shop in Miami. Located at Aventura, the largest shopping mall in Florida and the second largest shopping mall in the United States, the store spans over 1,000 square feet. It is Furla's fifth shop in the U.S.
The Miami flagship design store features interiors of durmast oak accented with Champagne-colored metal. The store will house the brand's complete range of women's bags, scarves, jewelry, key rings and men's leather accessories.
"We are thrilled to open a new Furla boutique in Miami", said alberto Camerlengo, CEO of the Furla Group, in a statement. "The city's rich heritage, combined with its vibrant artistic culture and interest in fashion makes it the perfect destination for our brand. The area has a robust local and tourist economy. We are always looking for optimal locations."
The Furla boutique is located on the Upper Level above Center Court.
The brands sixth store in the U.S. will open at South Coast Plaza in Costa Mesa, California., in September.