We are pleased to announce the spring schedule of the foremost celebration of Italian wines hosted and curated by renowned wine expert and critic James Suckling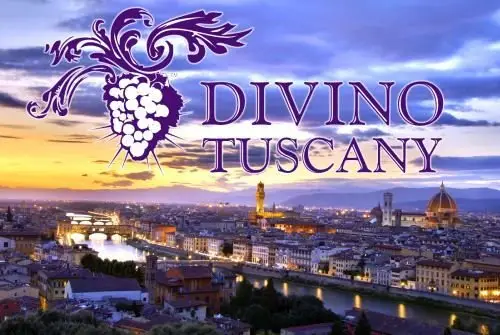 Divino Tuscany, the premier celebration of Tuscan winemaking excellence and one of the most incomparable epicurean experiences, will be enjoying its second edition this spring in Florence, Italy from May 17-20, 2012. Divino Tuscany brings together over 50 of the top winemakers in Tuscany to share and demystify their highest rated wines during a variety of seminars, grand tastings, intimate gatherings and special dinners over the course of the 4-day event.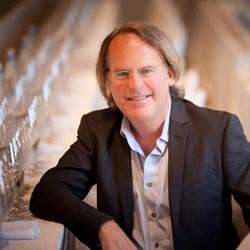 James Suckling, one of the world's most influential wine critics, is the co-founder, curator and host of this unique festival.  Suckling, who spent nearly 30 years at The Wine Spectator, including time spent as senior Editor and European Bureau Chief, sees Divino Tuscany as the realization of a dream he has nurtured since moving to Tuscany in 1998. "The idea is simple: The world must come to Florence to celebrate the best in Tuscan wine as well as food, entertainment, art, culture and history. There's no place on earth like Florence."
Together with IMG Artists, the leading producers of cultural and lifestyle festivals, Suckling collaborated with founding Tuscan winemakers such as Antinori, Frescobaldi, Mazzei, Ricasoli, Il Borro, Petrolo, Castello Banfi and Principe Corsini, to present a highly acclaimed first edition of Divino Tuscany last spring. 
The 2012 festival promises to present an equally exceptional selection of wines from Tuscany's top winemakers, incomparable menus prepared by world-class chefs, including amongst others the Michelin-starred partnership of Giorgio Pinchiorri and Annie Féolde once again catering for the gala dinner, and extraordinary entertainment—presented in and around Florence framed by the unparalleled beauty of Tuscany's rolling hills, at magnificent private estates and wineries and ancient historic locations.
"We couldn't be more satisfied with first edition of the Divino Tuscany, where we hosted 18 different nationalities from across the world" says Jeff Fuhrman, President of IMG Artists. "The splendid spaces, the great wine, the excellent cuisine, the amazing music and the most appreciative audience: everything has contributed to create a unique event. We have created a thrilling new experience in Florence and are excited about sharing the next edition with all the participating wineries and guests!"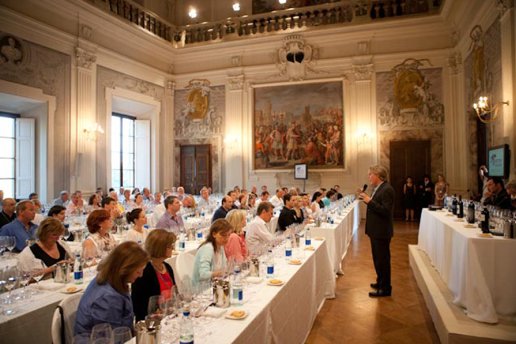 Highlights of the spring 2012 Divino Tuscany will include a festive Welcome House Party featuring new vintage wines and live Cuban music performed by Ernán López Nussa; an Italian premiere screening of James Suckling's new documentary about the making of Cuban cigars, the "Heart and Soul of Cuba," and a Grappa tasting with the best of Cuban cigars at the Grand Hotel Villa Cora; a Gala dinner at the opulent Palazzo Corsini on the banks of the Arno; Saturday evening dinners in the private residencies and Palazzi of the most well-known Tuscan wine families; a relaxed traditional Tuscan lunch at the private villa Il Palagio, courtesy of owners Sting and Trudie Styler, to close the festival.
The majestic Grand Hotel Villa Cora, located above Florence's famed Boboli Gardens, will host both the welcome dinner on the opening night as well as wine tastings throughout Divino Tuscany's 4-day immersion in the world of Tuscany wine-making: Tasting Encounters with James Suckling as he guides wine lovers through private tastings with winemakers he has personally invited for this intimate experience, and Grand Tastings poured by the winemakers and proprietors themselves. A complete list of participating wineries and their wines will be available on the website shortly.
The Full Pass Package for Divino Tuscany is €1900 per person, including applicable VAT/IVA. Readers may purchase event tickets online at http://www.divinotuscany.com, or by contacting Kerstin Alt by phone at +44 (0) 20 7957 5800, or by email at kalt@imgartists.com.
Florence is experiencing a "New Renaissance" and the city is back as a vibrant and appealing international destination, as most of the international Lifestyle and Travel press has recognized in recent years. Its unique mix of Art, Culture, fine Cuisine and iconic wines has recreated a uniquely Florentine lifestyle, appealing to the most sophisticated travelers around the world. Recent additions such as the new Gucci Museum and the new Opera House, along with the opening of great luxury hotels and a new breed of Michelin-starred restaurants give the city a truly new experiential vibe.
Divino Tuscany creates the unique opportunity for both beginners and aficionados from all parts of the world to experience four extraordinary days with famous winemakers and host James Suckling, sharing their passions for wine and food in one of the most beautiful places on earth.
For further information, images, interviews, please contact:
Sally Fischer
SALLY FISCHER PUBLIC RELATIONS
(212) 246 2977 – mailto:sfpr@sallyfischerpr.com
General Inquiries:
IMG Artists UK / Divino Tuscany
Phone: +44 (0)20 7957 5800;  Fax: +44 (0)20 7957 5801
Email: info@divinotuscany.com
Website: www.divinotuscany.com